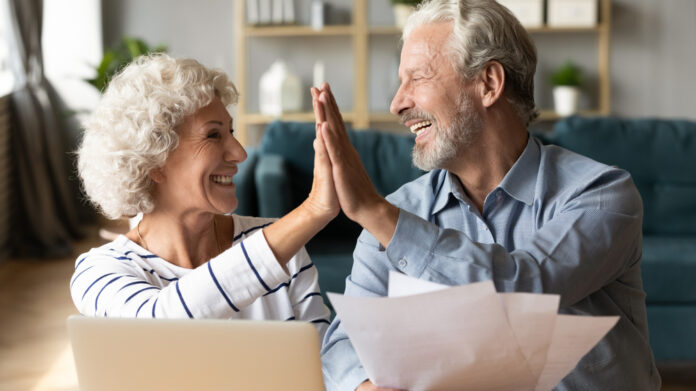 Wondering where you can use your senior discount? While discounted events and attractions are great, senior discounts for health can make a difference day-to-day.
Care in many areas—including dental, hearing, and vision—are available to seniors to help make a complex stage of life more simple. Keep reading to discover the best health discounts for seniors, including services like prescriptions.
What Are Senior Discounts?
As an American, discounts for seniors generally become available around the age of 50 to 65 years. Entering one of the following life stages or experiencing one of the following milestones may also mean you qualify for a senior discount:
Retiring from the workplace or starting to spend retirement savings
Signing up or being eligible for Social Security
Qualifying for Medicare
During this significant time of life, many people experience a change in health or a shift in priorities. Organizations like the American Association of Retired Persons (AARP) can provide special benefits to help you better navigate this unique time of life.
9 Senior Discounts for Health
Ready to start saving on health? Lean on these discount tips, including on groceries, prescriptions, and more!
1. Health Insurance and Benefits
Having an AARP membership can connect you with better health benefits. AARP offers many options, including:
Health savings accounts
In-home caregiving
Long-term care
Medicare guides and resources, including enrollment, supplement, and advantage plans
AMAC also offers critical illness insurance options, which can be important if you have a history or family history of cancer, heart attack, or stroke.
2. Groceries and Meal Plans
Senior savings also extend to meal plans and food services. Popular chains—like Fred Meyer and BI-LO— often offer 5-10% senior citizen discounts. Some stores even have special senior hours or days to shop and receive exclusive discounts. Before venturing out, be sure to check for participating locations.
Other than grocery store senior discounts, seniors may get exclusive offers on meal plans. For example, Silver Cuisine offers AARP members 10% off every order—plus free shipping on the first order! This can make healthy eating easier and more affordable.
3. Transportation
While travel discounts may not seem like a health benefit at first glance, transportation discounts can make it easier to get around. Especially if you're traveling long distances for doctors' appointments, car rental services that offer a senior discount can make getting the car you need more affordable and accessible. Popular places like Hertz have a "fifty plus" benefits program.
Although options may vary by location, many types of public transportation offer reduced fares for seniors. It's always worth asking since the discount may be up to 50% off the regular rate.
4. Hearing Care
AMAC offers seniors many options for hearing care, including access to a nationwide network of providers and discounts on hearing tests, aids, and devices.
Similarly, the AARP Hearing Center provides tools and tips for managing hearing loss. AARP also offers hearing solutions through United Healthcare and a National Hearing Test taken over the phone.
5. Eye Care
Vision plans and resources are also available for seniors dealing with deteriorating eyesight. Through the National Eye Institute, seniors can find free eye exams and no- or low-cost care. Since people over 65 may be at greater risk for glaucoma, regular eye exams are crucial to maintaining clear vision.
Additionally, AARP offers vision care and vision discounts through EyeMed. This means you may be able to save on prescription eyewear that helps you to see better. Through AARP connections, you can also receive up to 50% off prescription lenses with LensCrafters, or deals through retailers like Target Optical.
AMAC also offers vision plans and benefits for seniors, which may include:
Eye exams
Frame allowances
Lens enhancement
6. Prescription Discounts
Along with deals on prescription eyewear, popular stores offer special prescription perks for seniors. For example, Rite Aid provides free pharmacist consultations for Rite Aid Rewards 65+ members.
Potential discounts and prescription discount cards are also available through AARP and AMAC, including:
CVS Pharmacy
Kroger Co. Pharmacy
Walgreens Pharmacy
Walmart Pharmacy
7. Dental Care
Oral health is of increased importance in the elderly population. In fact, nearly 1 in 5 adults older than 65 years have lost all of their teeth. Maintaining proper dental care as a senior can be key to promoting proper nutrition, too.
Luckily, senior discounts on dental care make maintaining oral health easier. Not only are dental plans available through AARP and AMAC, but costs like dentures, procedures, and implants may also be covered.
8. Veterans Affairs (VA)
Elderly veterans may be eligible for additional health benefits. The U.S. Department of Veterans Affairs website can help you to navigate complex needs, including discounts or access to the following:
Community services
Geriatric care
Long-term or nursing home care
Residential or home-based care
9. Fitness Programs
Seniors who stay fit can reduce the risk of serious diseases. Fortunately, many options for managing weight and staying well exist. Many gyms, health clubs, and fitness centers offer seniors a discounted membership.
Additionally, if at-home workouts are easier for you, AARP and AMAC also offer customized fitness programs. In other words, many of these programs are designed especially for those over the age of 50 years. From on-demand fitness videos to specialized programs, there are plenty of ways to stay in shape as a senior.
In Summary on Senior Health Discounts
No matter what health challenges you are facing as an older adult, senior discounts on health and wellness products can help. From discounted programs and prescriptions to special perks for seniors, many popular retailers value the elderly population and want to make health more affordable.
When in doubt, it never hurts to ask!
References:
Hartman R. When Do You Become a Senior Citizen? Money.usnews.com. Published August 2022.
Stanley M. Senior Discounts and Savings. Seniorliving.org. Published January 2023.