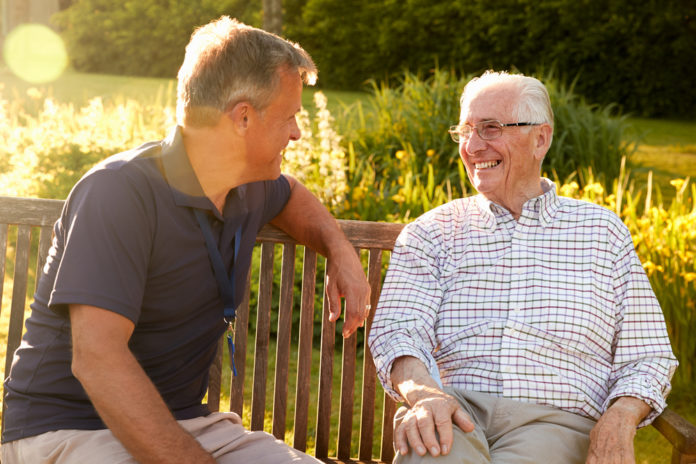 12 Tips for Choosing an Assisted Living Community 
1. Know Your Loved Ones Care Level
First off, identify your loved ones needs and requirements, as there are various levels of care offered. Skilled nursing is for seniors who require around the clock nursing care similar to a hospital, while assisted living is suitable for individuals needing basic and minimal personal care. Along with discussing with other family members, your loved one's primary care provider can help determine which placement is best suited and equipped to meet their needs.
2. Research Rules and Regulations
Unlike nursing homes that are regulated nationally, each state places their own standards for assisted living facilities. Research the rules and regulations of a potential placement for your loved one, as some facilities do not staff training or post information regarding inspections and violations.
3. Inspect for Safety and Cleanliness
After dwindling down your list, inspect the facility for safety and cleanliness right from the get-go. Does the community air feel and smell clean when you arrive? What about the furnishings and windows throughout the entire facility? Do not hesitate to ask about housekeeping and how your loved one's personal space will be cleaned and maintained. Also verify doors have appropriate locks, bathrooms include safety features such as grab bars, and sprinkle systems are installed.
4. Observe the Staff
Observe the friendliness and work flow of the staff. Do they have an appropriate variety of trained staff? What about the volume of employees to honor the needs of the residents? These are key questions to ask about assisted living in regards to whether or not your loved one will get the attention and courtesy they deserve.
5. Inquire About Personal Care
Though staff may seem attentive to residents, it is still important to ask questions about personal care, including bathing and grooming. Personal care can be the deterrent between a dissatisfied and dignified resident, so make sure such services will be offered to your loved one.
6. Ask About Transportation Options
Ask about transportation options, as a number of assisted care facilities offer this service. While personal care options are commonly available at the facility, transportation is valuable for honoring independence and social connections for seniors.
7. Visit During an Activity
When scheduling a tour, ask to visit during an activity. Observe first-hand how residents and staff interact and how many participants are enjoying the activity. Also ask the facility for a calendar or events and whether or not trips are scheduled in the external community.
8. Participate in Mealtime
With seniors at risk for malnutrition, providing adequate nutrition is a must at assisted living facilities. By participating in mealtime, you can have a firsthand experience on the quality of the food provided and if appropriate staffing ensures residents are being served based on modifications they may need. An in-house or contracted dietitian can also help ensure dietary needs are being observed, identified and met.
9. Ask About Pet Policies
Especially if your loved one has or is considering a pet, ask about their rules and regulations about them. Whereas most assisted living facilities recognize the benefits of the companionship between a senior and pet, it is important to verify whether or not they are accepted before making a commitment.
10. Get Feedback from Residents and Their Families
In addition to your own personal set of observations, get feedback from other residents and their families. Ask about their own personal experiences and any recommendations they may disclose.
11. Surf for Reviews
Surfing for reviews online is another way to gather additional information regarding patient satisfaction and care. Most assisted living facilities have ratings and evaluations from previous and current residents' families, along with staff that may have had positive or negative work experiences.
12. Trust Intuitions
When you know, you just know… And perhaps maybe you "just knew" right when you walked in or maybe the cozy and quaint living space assured the facility was a good fit. Nonetheless, make sure both you and your loved one feel at ease throughout the tour and always trust your intuitions!