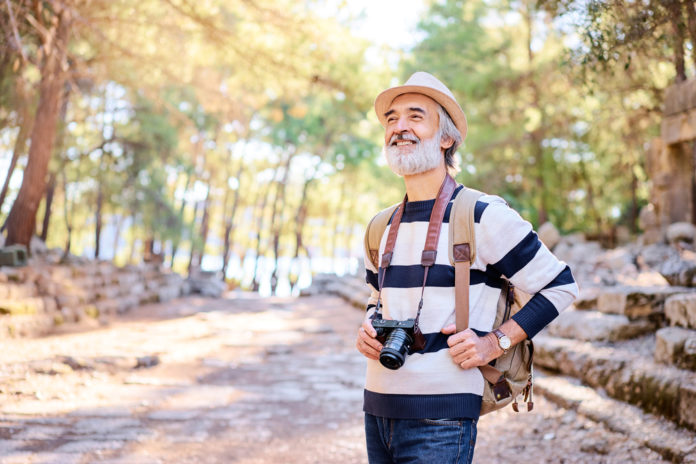 With the absence of work opening up a large chunk of time, you might be wondering "What do people do when they retire?"
Well, new retirees likely have a flood of things to do when they retire! But to spark some inspiration, here are 20 retirement ideas that are fun, meaningful, and sure to give you life outside of the standard 9:00 to 5:00 job!
20 Things to Do in Retirement
1. Live Within Your Means
While you earned your retirement, you likewise need to make those earnings last. Formulating a budget and living within your means helps to ensure a happy retirement with financial freedom.
2. Simplify Your Life
Okay, well it might not seem so fun, simplifying your life is simply satisfying once you get started! So take the time to declutter and organize all of your belongings.
3. Spend Time with Friends and Family
Sustaining social bonds is key for not only a happy retirement, but a gratifying life overall. Use the time off to spend time with close friends and family members, along with scheduling set outings. For instance, you can make Tuesdays a night of tacos with friends or choose a day out of the month to go see a new movie.
4. Acquire A Part-Time Job
While your traditional 9:00 to 5:00 job may have ended, why exclude yourself from the work field if you enjoy the stimulus, interaction, and satisfaction employment gifts you? Consider a part-time job related to your former career or perhaps explore ventures in a different area of interest!
5. Start A Business
Rather work yourself? Consider starting a business or service! Love kids? Consider babysitting. Enjoy baking? Open up a small sweets shop!
6. Volunteer in the Community
For a more flexible schedule, look for volunteer opportunity in your local area. Not only is volunteering considerably meaningful, but is a way to meet new people and increase social interaction during retirement. Animal rescue centers, food pantries, and parks are all great places to volunteer at.
7. Travel Near and Far
But not all new retirees consider re-entering the work field… So now that scheduling time off for a vacation is not required, take this time to venture the places you have always wanted to go.
Need some trips-piration? Consider the Grand Canyon and other national parks, an Alaskan cruise, or a European tour.
8. Teach to Others
With that wealth of knowledge and wisdom gained over your lifetime thus far, spread and teach to others, including at the library and Meetup groups or as a tutor.
9. Take A Course
Despite all that knowledge already known, why stop learning? Take a course to master a foreign language, grasp computer skills, learn new hobbies, or additional ideas for current hobbies.
10. Join A Community Center
Joining a community center is a great way to stay connected to the public, including by attending free seminars, local events, concerts, and fitness classes.
11. Sign Up for Dance Classes
Speaking of fitness… Dance is not only a great way to stay in shape, but has also shown to augment a healthier brain! 
12. Join A Sports League
If competitive in nature, join a sports league to play regularly such sports as bowling, tennis, pickle ball, softball or soccer.
13. Participate in Leisurely Sports
Whether the league is off-season or desiring greater leisure from structured sport schedule, participate in whatever sport or activity interests you, including fishing, hiking, running, swimming, canoeing, kayaking, surfing or scuba diving.
The importance is not so much on what activity you do, but rather that you remain active and enjoy its participation.
14. Activate A Library Card
Along with keeping physically active, continuously stimulating the brain has shown to improve cognition and memory. So activate a library card to read a bounty of books and surf the web! 
15. Write A Book
Or perhaps you always wanted to write a book…? Take this time to put those thoughts into words! You never know, you could be the next best selling author!
16. Start A Blog
Enjoy writing but? Take to a free blogging platform, which allows writing and creating freedom and the ability to share thoughts with others.
17. Partake in Spiritual Activities
Spiritual wellness can bring a sense of meaning, comfort, and purpose, all aspects seniors may feel disconnected from following retirement. There are numerous activities that promote spirituality, including meditation, yoga, church, and simply getting out in nature. 
18. Get Artsy
Art is a fun way to stimulate the brain, promote self-expression, and enhance creativity. Get artsy through drawing, painting, sculpting, scrapbooking, woodworking, and other favorite forms of crafting.
19. Start A Garden
Gardening is not only a leisurely way increase more movement in the day, but a means to connect with nature. Moreover, being out in nature for even a quick five minutes has shown to instantaneously boost uplifting emotions and feelings of solidarity.
20. Dust Off Your Recipe Book
With laxer days on the horizon, dust off that recipe book and prepare those more time-intensive (but oh-so-worth-it) recipes again! Also have your kids and grandkids join you in the kitchen, along with gifting them with recipe copies to carryon for generations to come.