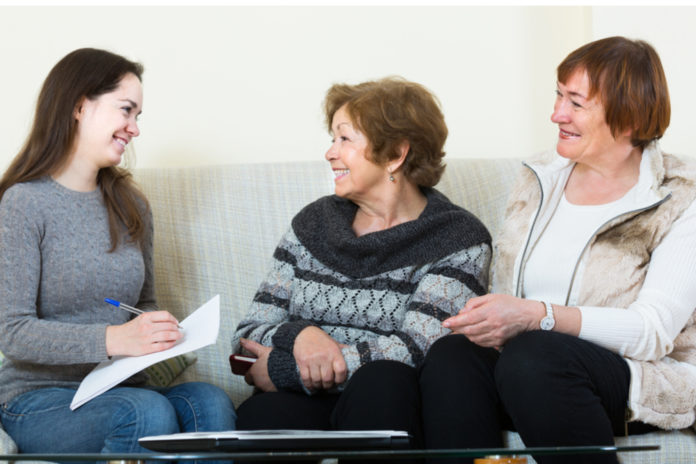 Our parents claim to know us like the back of their hands, but how well do we truly know them? Though we may view them as the most selfless, loving human beings, who truly are they and what shaped them to become the person we know them to be? Pour two cups of coffee and strengthen the relationship between you and your loved one with these 25 conversation starters!
25 Questions to Ask Elderly Parents
 Light-Hearted, Humorous Questions to Ask
If you could be any animal, what would you be and why?
What is your favorite book or movie? What makes it so joyful to you?
What activity do you enjoy doing the most?
If you could eat one food for the rest of your life, what would you choose and why?
How would you describe your ideal vacation?
If you will share… What is the secret to your infamous chocolate chip cookies!?
Questions to Ask an Elderly Person About Their Life
When and where were you born?
If you have brothers and sisters, what are your favorite memories with them?
What did you like to do for fun?
Did you have any family pets growing up?
What were your memories of school? What was your favorite course to study?
What did you want to be when you grew up and did you become it?
When did you first move out on your own? What was it like?
Who was your greatest influencer and role model growing up?
What world events do you remember occurring?
If married, how did you and your spouse meet? What do you remember most about your wedding?
What were your initial thoughts after learning you were becoming a parent?
What was (or is) your proudest moment as a parent?
What is the hardest and easiest part of growing older?
Questions to Ask Regarding Interpersonal and Family Relationships
In what ways do you think we are similar? And different?
How would you describe my generation?
What is the greatest advice you could give me?
How would you explain our family to a stranger?
What is your favorite thing to together as a family?
What do you want me, your children, and grandchildren to remember about you?