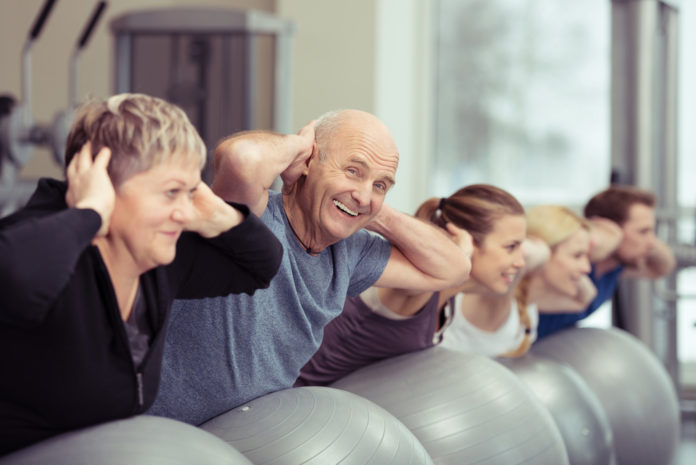 Held annually on the last Wednesday in May, National Senior Health and Fitness Day is a nationwide health and fitness event held for older adults. More than 100,000 older adults will participate throughout the country at retirement communities, senior centers, park districts, hospitals, and other locations throughout communities. There are multiple ways to get active, including with participating organizations or making your own fun to celebrate National Senior Health and Fitness Day!
Senior Health and Fitness Day Ideas
1. Go to the Park
Park and Recreational Departments are getting involved in National Senior Health and Fitness Day, posing the opportunity for seniors to get out in nature. Check out local events near you or construct your own day at the park, filled with trail walking and a picnic!
2. Attend a Fitness Class
What more appropriate way to spend National Senior Health and Fitness Day than by attending a fitness class? Whether at a local community center or private gym, look for a structured workout session. Having an instructor helps demonstrate proper technique to prevent injury while a large group of people heightens motivation and energy!
3. Walk to Health
Organizations near you may be organizing walking events, so take advantage of such. But not all fitness activities have to be structured, and can include a walk with close friends and family members. Whether walking on your favorite trail or around the neighborhood, enjoy the feeling of walking to health with loved ones.
4. Work in the Garden
Gardening is a leisurely hobby promoting both health and fitness. Attend to a personal or community garden or plant a garden bed or pot filled with fresh produce of herbs. Take gardening a step further, with personal crop or purchased from the grocer, and cook a meal with fresh produce filled with extensive nutrients to nourish the body.
5. Dance
Groove and dance to the music! Whether signed up for a Zumba class or in the comfort of your own kitchen, there are endless possibilities when it comes to dancing, as it can be done just about anywhere.
6. Schedule A Health Screening
Along with being active, be proactive with health. Scheduling a health screening keeps seniors in the know of their own personal health and offers a chance to take preventative measures or actions, which may also be dependent on the physical results and discussions held with a healthcare professional.
7. Volunteer
Volunteering is a chance to offer health and wellbeing not only to yourself, but the ability to extend it to others. Seek out volunteer options at health fairs to spread the word of good health, food pantries to offer nutrition to individuals in need, or any other opportunities available in your community or area.
Find more information on how to celebrate National Senior Health and Fitness Day events here.