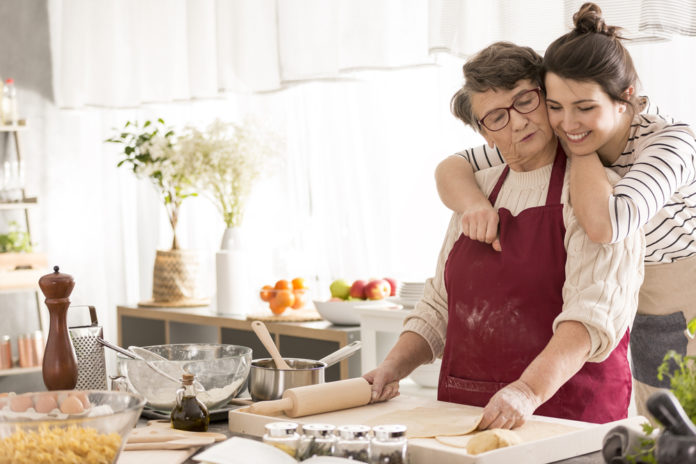 According to Connect2Affect, 17 percent of adults aged 65 years and older are isolated and 51 percent of percent of people aged 75 years and older live alone. The risks of isolation are not only dangerous to physical and mental health, but can even be deadly, as 26 percent are at an increased risk of death due to subjective feelings of loneliness. But by keeping seniors busy and active, you can lessen the risk of isolation and boost cognition, self-esteem, a higher quality of life, and a greater sense of purpose for your loved one!
7 Tips for Keeping Seniors Busy and Active
1. Accommodate Mobility Needs
Before seeking out things for seniors to do, it is important to identify their mobility needs, as immobility be a large barrier for facilitating senior activities. While dependent on the senior's individualized requirements, accommodations may include a cane, wheelchair, or scooter, along with utilizing transportation services. Not only do these accommodations keep seniors busy and active, but offers a sense of security and autonomy to keep as independent as possible.
2. Explore Adult Day Programs
Adult day care programs provide a structured program of therapeutic, rehabilitative, social, and leisure activities in a monitored and protective setting. Seniors attend the program on a scheduled basis and have access to a number of services, including meals, exercise, transportation, education, and recreation. Adult day cares are generally catered to adults with dementia and disabilities, as they offer professional and ongoing supervision. Nonetheless, exploring adult day care centers can bolster health and wellness by keeping seniors active and busy with their structured activities. Learn more about adult care for seniors and if they are a matched fit for your loved one here.
3. Harp On Hobbies
Encourage your loved one to partake in hobbies, as they can extremely beneficial to stimulate and boost brain function, particularly if offering mental stimulation activities such as crossword puzzles, journaling, and drawing. Crafts for senor citizens in nursing homes are also commonly and readily available. Encourage their participation as needed and even join in on some of the scheduled craft days.
4. Busy the Brain
Along with keeping the body physically active, busy the brain. Encourage your loved one to partake in at least 30 minutes of mind-stimulating activities daily, including piecing together puzzles and reading a book. Playing games with others can also busy the brain and simultaneously encourage socialization, while listening to music and being artistic can boost energy.
5. Schedule Weekly Outings and Activities
To keep seniors busy and active, schedule regular weekly outings. You and other family members, friends, neighbors can take turns facilitating events, including exploring at the nature center, cooking a nutritious meal at home, and working in a home or community garden.
6. Consider A Pet
A pet can be just what your loved one didn't know they needed! A four-legged friend or other pet has been suggested to offer great benefits to elderly adults, including helping to reduce stress, lower blood pressure, and increase both social interaction and physical activity.
7. Utilize Technology
Especially if unable to venture out on a regular basis, utilizing technology can keep seniors simultaneously independent and socially connected in the comfort of their own home. Operate and teach on technological services, including webcams to talk to loved ones, television to keep entertained, and internet to keep the brain stimulated. And as an added bonus, high-tech, at-home safety devices can also quickly signal if a fall occurred, while pill reminders and dispensers help ensure medications, ultimately granting you as a caregiver a peace of mind regarding your loved one's safety!