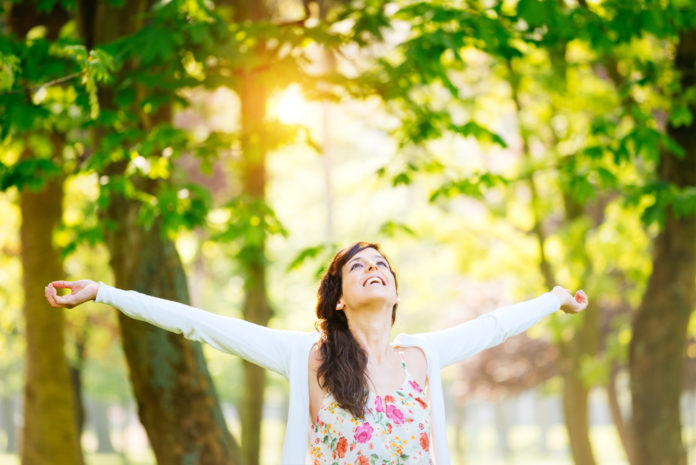 When viewing the world, we might like fall into one of two categories: a pessimist or an optimist. And not so surprisingly, people who have a more optimistic attitude are shown to display better health and be in better spirits. Not only are these characteristics beneficial to the caregiver themselves, but to the loved one they care for. The glass is half full, learn how to see it that way with these tips to become a more optimistic caregiver!
How to Become an Optimistic Caregiver
Notice Negativity
One of the most important steps to become a more optimistic caregiver is by noticing present negativity. Learn to identify when you are thinking or acting negatively, as doing so allows you to determine a baseline and make room for change. Writing down these feelings can help you notice these negativities, along with potentially pattering a reduction in negative thoughts, or at least observing more positive affirmations.
Center on What You Can Control
Whether traffic made you and your loved one late to their doctor's appointment or you got charged extra at the grocery store, sometimes situations are beyond our control. So rather than getting frustrated with the uncontainable situation, center on the aspects of life you can control, including the safety of you and your loved one by clicking the seatbelt in the car!
Reflect on the Positives
Take the example above related to traffic: Yes, you were late but yes, the appointment with the doctor still took place. And not to mention, mom's appetite is improving and the scale reported a one-pound gain, which is significant compared to the five pounds she lost last month! So instead of dwelling on the negatives, reflect on the positives in all circumstances.
Focus on the Solution, Not the Problem
Amidst frustration, worry, and anxiety, it is fairly easy to fixate on the perceived or very real problem at hand. However, it is important to not get so wrapped up in the existing problem, but rather use your energy to take steps towards a solution. Again reflecting on the traffic example… Perhaps next time you will be more proactive by checking the news for traffic updates, along with leaving earlier to allot for prolonged transportation.
Remember Your Why
While all days will not be rainbows and sunshine, remember just why you wanted to become a caregiver in the first place. Particularly when we work and live with purpose, we are able to feel more fulfilled and unfold an optimistic life.
Think of Someone You Admire
Whether it's a family member or a neighbor, think of someone you admire that always has a positive attitude. In times of negativities, remember why you think of them so highly, and try to model some of their behaviors and mannerisms.
Connect with Others
From supportive family members, to trustworthy friends, to professional counselors, connecting with others can help reassure you no matter the situation, you never have to be (nor should be) alone when caring for a loved one. Maintaining social connections is also extremely beneficial to both physical and mental health, which can embolden and strengthen a more optimistic attitude in all facets of life.
Value Your Health
A healthy lifestyle tends to be a happy, positive lifestyle. Value your health by making lifestyle changes and choices, including consuming a nutritious and balanced diet, exercising on a regular basis, managing stress, and sleeping the recommended seven to nine hours each night. All factors have a positive impact on mood, along with increasing energy. Also take care of your own physical and mental health by scheduling doctor appointments, screening, exams, etc.
Take You Time
While stepping into the shoes of a caregiver is admirable, there is no denying taking on such a large role can be overwhelming. Allow yourself a break and take "you" time, as doing so can offer a mental reset and optimize your overall wellbeing.
Practice, Practice, Practice
Viewing the glass hall full will not come with one pour and takes ongoing practice on your behalf. Continue recognizing negativity and practicing positivity on an unending basis, as doing so nurtures and heightens a more optimistic attitude!