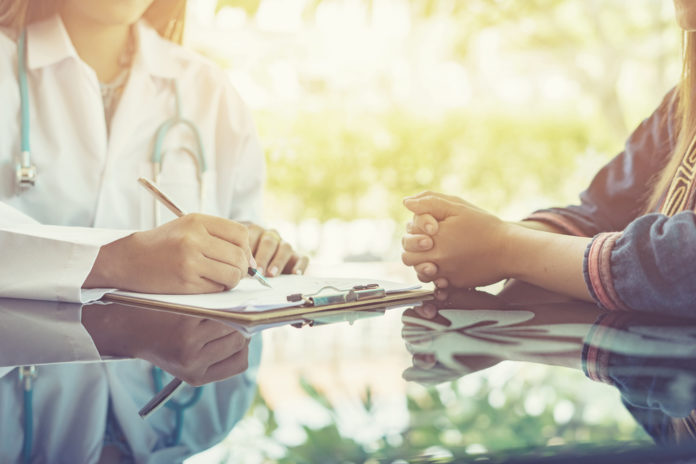 When caring for a parent, you place high standards on the care you provide them. And while caring for a loved one is highly rewarding and admiring, you more than likely have recognized the stress and worry that comes with such a high responsibility. Ease your mind and learn how to care for your loved ones, along with how to help aging parents for afar, with these tips and advices.
How to Manage a Loved One's Health Care
Plan Ahead
While the future is unknown and indefinite, there are predictions and commonalities that come with advancing age. That being said, it is important to acknowledge a senior's health and medical coverage can change frequently. So whether anticipating healthcare expenses or researching care practices in your area, plan ahead as much as possible. Also keep healthcare documents organized for convenient access as needed.
Schedule Routine Doctor Visits
Remember, the physical and mental health of your loved one can change regularly. Schedule routine doctor visits to be proactive, keep current with preventative services, and make sure existing health conditions are being managed appropriately. Also discuss with your loved one's primary care physician for guidelines regarding recommended tests and screenings in this age group.
Keep Up-to-Date with Healthcare Coverage's
Along with your loved one's health, healthcare coverages are also regularly changing. Stay current with Medicare and other plan guidelines and assess and predict costs throughout the year. For instance, depending on the healthcare plan the senior has, there may be higher expenses at the beginning of the year. There are also highly trained and certified professionals that can help you better understand coverage options, so utilize their assistance to clear up any questions and concerns you may have. Also request comparable prescribed medications and take advantage of generic brands as available.
Delegate Tasks and Responsibilities
With all hands on deck to care of a loved one in the family, too many opinions and accountabilities amongst all members may be overwhelming and cause blurred lines. Grant clarity by appointing members for specific tasks, including financial responsibilities and the one agreeable to check-in with the senior living at home or in a care facility. This is especially important if caring for a loved one from afar, as this allows a nearby family member, neighbor, or friend to regularly be there for ongoing companionship and times of crisis and worry. And with the future being unpredictable, establishing a durable power of attorney (POA) can help control the fate of the senior's health and financial needs.
Consider External Services
With busy personal schedules and unforeseeable circumstances, it is certainly okay to consider and lineup external services, including assistance with activities of daily living (also known as ADLs) or in-home physical therapy. And if you're the health of your loved one becomes more complicated and complex than comfortable with handing, or simply needing additional guidance, consider care management services, including a certified geriatric care manager. Such professionals are trained to asses, plan, educate, coordinate, monitor, and provide services for the elderly and their family. They also advocate for older adults and offer family caregiving coaching.