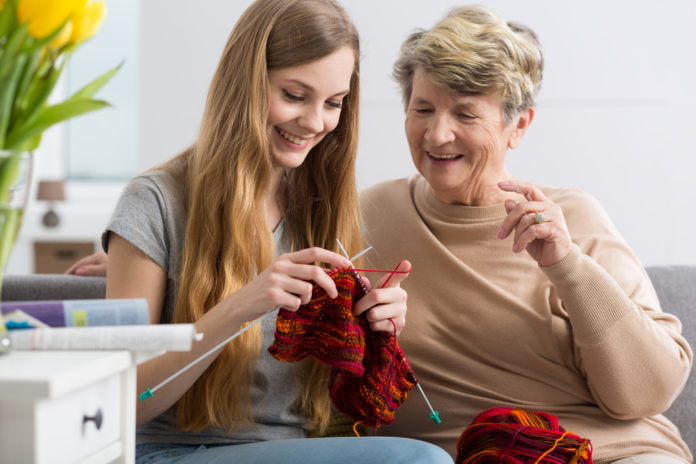 You have always known your parents as your caretaker, offering you a helping hand and guidance before you even know, need, or desire it. But with advancing age, it may be time to turn the table and offer your parents help at home. While witnessing changes in your senior parents may be disheartening, identifying the following warning signs can help ensure home safety!
How to Know When Your Elderly Parents Need Help
1. Unmaintained Yard
You may notice your loved ones need for help even before stepping into their home. Although your parents may not be able to push a heavy lawn mower, a once shrub-trimmed, leaf-free front yard may start looking unmanaged.
2. Forgotten Mail
Checking the mailbox may also be an additional external warning sign, as unchecked, flowing mail may spark concern of their forgetfulness to check it. Additionally, abandoned mail may be a red flag of forgetting to check for and pay bills on time.
3. Misplacing Common Items
Whether plates next to the coffee mugs or the milk in the pantry, noticing misplaced common items in your parent's home may be a sign of growing forgetfulness.
4. Spoiled Groceries
While a week-expired milk carton may be fairly common across all generations, seniors may consistently house spoiled groceries. Checking through the fridge and pantry for well-exceeded expiration dates is a large warning sign.
5. Poor Appetite and Weight Loss
Uneaten, spoiled foods may also be a sign of a poor appetite, as groceries are not being consumed and ultimately expiring. You may also hear your parents say "I'm not really hungry" come mealtimes which can trigger concern, especially with a meal they previously once enjoyed. Ultimately, a reduced eating pattern may cause noticeable weight loss.
6. Forgetting Medications and Appointments
Forgetting to take prescribed medications and missing appointments is worrisome, especially if they were always diligent in composing and maintaining a structured schedule.  Though also dependent on the prescription, missing important and time-critical medications can compromise both physical and mental health.
7. Cluttered and Disorganized Home
If your parents were once tidy and neat, a cluttered and disorganized home may spark a clear warning of an inability to remain at home. You may also notice piled mail, an unemptied or overly stuffed dishwasher, and large loads of laundry.
8. Abnormal Appearance
Like a cluttered and disorganized home, you may notice the appearance of your previously well-groomed and dressed parents becoming a little unkempt, including tangled hair and holes in clothing items. Additionally, they may also be avoiding or forgetting to shower, which can start lingering unpleasant body odor.
9. Noticeable Bruises
Compromised balance may cause seniors to bump into things much easier, causing them to bruise. While imbalance is a common, natural part of aging, frequent bumps and stumbles grows large concern and risk for more severe falls and injuries.
10. Changes in Mood
While the physical warning signs offer significant insight, noticing mood changes is also valuable. And since you know your parents well, recognizing such transformations may be extremely apparent. A change in mood may also affect their interests and reduce their desire to continue previously enjoyed hobbies.