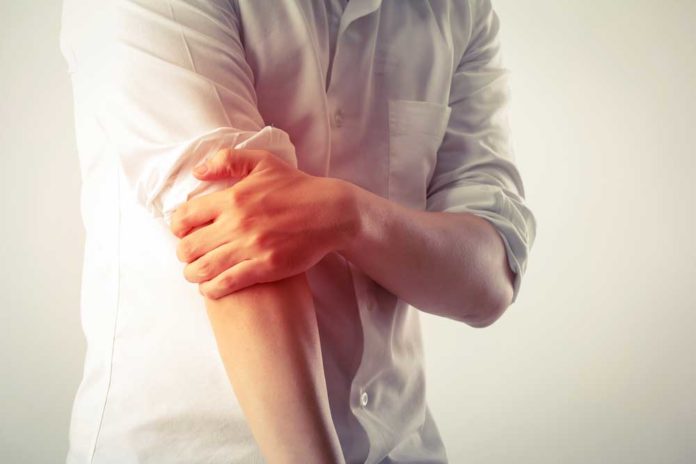 Inflammation is a term generally thrown around quite loosely, often misunderstood and maybe even thought as internal chaos in the body. But while inflammation is a normal body process of self-defense, too many inflammatory responses can wreak havoc and even pose the risk of several chronic diseases. But what causes inflammation and do food and diet also play a role?
What Causes Inflammation?
When inflammation occurs, white blood cells (components of the body's immune defense system) releases chemicals into the blood or affected tissues, ultimately to protect against foreign substances. External inflammatory triggers may include bacteria and viruses but in some instances, the body perceives normally healthy tissues as dangerous and harmful, ultimately attacking itself. This occurrence is known as an autoimmune (auto meaning self) disease and largely includes various forms of arthritis, including rheumatoid, psoriatic, and gouty arthritis. Additionally, ingested food sources can also lead to inflammation, especially in individuals with arthritis and joint pain.
6 Food Ingredients that Can Lead to Inflammation
1. Sugar
According to the American Journal of Clinical Nutrition, sugar can release cytokines. Cytokine is a general name to describe various pro-inflammatory substances in the body and are involved in the process of pathological pain. There is no doubt sugar is well-endowed in the food supply, as the average average American consumes almost 20 teaspoons of sugar each day, with even a 12-ounce soda containing an average of 35 grams of sugar! To weaken the link between sugar and joint pain, reduce obvious products such as pies, cakes, cookies, and other pastries and some sauces, dressings, and yogurts that may be hidden sources.
2. Gluten
Gluten is a protein naturally found wheat, barley, and rye and may contaminate other grains and products, including oats. Particularly in individuals with celiac disease (CD), consuming gluten can trigger an inflammatory response. In fact, joint pain and inflammation may be a common symptom of CD or potentially a gluten sensitivity. But before dismissing gluten altogether amidst joint pain, it is important to confirm a true CD diagnosis.
3. Trans Fats
Trans fat has been known to trigger systemic inflammation, rising large concern in various chronic diseases, including the implications of joint pain. Trans fats are also recognized as partially hydrogenated and hydrogenated oils, and mostly found in highly processed and fried foods with more detailed examples found here.
4. Omega-6 Fatty Acids
Unlike the highly respectable anti-inflammatory omega-3 fatty acids, a high intake of omega-6 fatty acids poses great risk of inflammation. Omega-6s are mostly found in various vegetable oils, including corn, sunflower, and soybean oils. Along with straying away from their use in cooking, it is important to stay attentive to ingredient labels, as prepackaged and highly processed foods generally contain some form of an omega-6 fatty acid.
5. MSG
Formally known as mono-sodium glutamate, MSG is a flavor-enhancer commonly found used in Chinese cuisine. While it may amplify flavor, MSG has shown to likewise amplify symptoms in arthritic patients. It has been also researched and implied to initiate inflammation of the liver.
6. Salt
Though sodium is needed for critical body processes, too much may cause inflammation. Additionally, great concern is targeted to individuals living with rheumatoid arthritis prescribed to corticosteroid. The medication can cause the body to retain sodium more easily, thus causing individuals to become fluid overloaded and experience an increase in blood pressure.