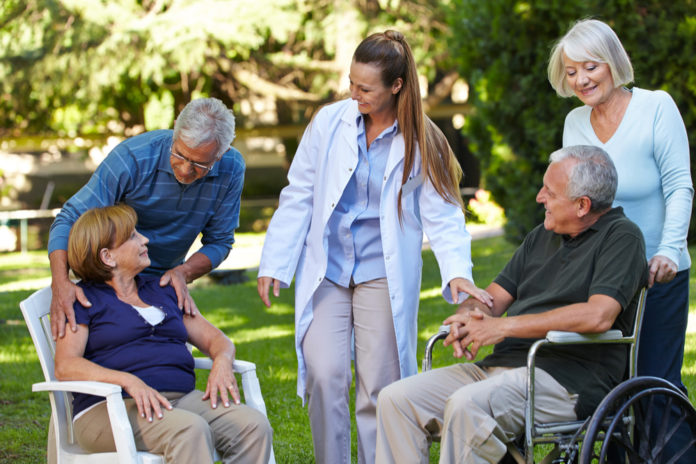 America's Growing Population…
According to the Pew Research Center, the U.S. population is projected to grow to 438 million in 2040 from 296 million in 2005. Along with the population growth, life expectancy is anticipated to increase. While the nation continues to lag behind other countries, life expectancy is projected to improve to 83.3 years for women and 79.5 years for men by the year 2030. And although humans are living longer than ever before, we may not be living better. Especially with chronic and age-related diseases continuing to rise, an increase need of caregivers may be warranted and justified.
…Means A Growing Number of Caregivers
Caregivers are unpaid or paid individuals who assist in the care of others, whether it be a family member, neighbor, or long-term care resident. According to the Family Caregiver Alliance, approximately 43.5 million caregivers have provided unpaid care to an adult or child in the last 12 months and 34.2 million Americans have provided unpaid care to an adult age 50 or older in the last 12 months. The average caregiver age is 49.2 years old, while the average of the recipient is 69.4 years old. But as life expectancy rates increase and health statuses shift, the number of caregivers and ages of each may also fluctuate.
The Need for Caregiver Support
Family caregivers spend an average of four years providing care 24.4 hours per week, while nearly one in four caregivers spends 41 hours or more per week providing care. And with the average American spending more than one-third of their day (five days per week) at the workplace, caregivers are at great risk of stress, absenteeism, and overall life dissatisfaction's. But with the need for caregivers not exactly going anywhere anytime soon, there is an undoubted urgency to support them any way possible. At an employer standpoint, companies should consider appropriate interventions for the caregivers, including the following accommodations and offerings:
Relaxed, yet respectful work environments
Flexible work schedules and hours
Counseling services, including with onsite and contracted therapists and counselors
Support groups with other current, experienced, and prospective caregivers
Financial assistance and health benefits
Health risks assessments and incentives for their own personal health interventions
Medical advice and discounted treatment options as warranted and available
Lunch and learns presenting on coping mechanisms and other information geared towards caregiving
Fun incentives, including provided breakfast or time allocated for employee games
Ultimately, the overarching goal is to optimize the well-being of both recipients and caregivers. Even with a projected growing life expectancy, the quality of those quantitative years tend to take precedency. You can find more information on care-giving at the official Silver Cuisine by bistroMD blog here.