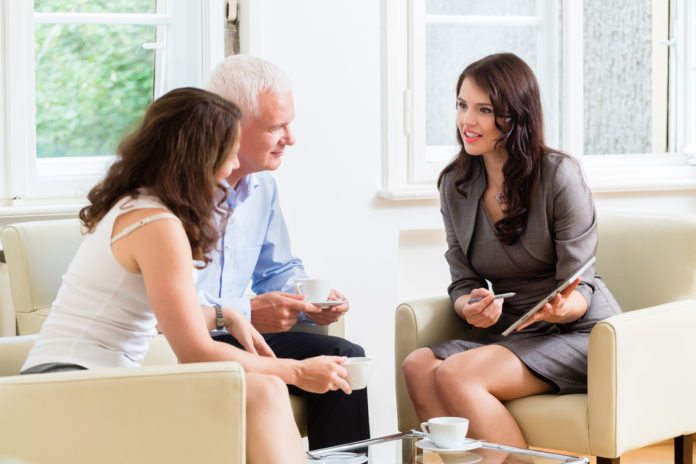 With assisted living nurturing social connections and in-home services granting independence, there is no denying supplementary care for your loved one is beneficial for overall wellbeing. While the level of care is factorial and individualized, shopping around for assisted living or home health services may be overwhelming and costly. But how much do assisted living facilities cost per month? What about the cost of living at home? And who pays for these services? Find out here!
Assisted Living vs. Living at Home Costs Compared
How Much Does Assisted Living Cost?
According to Genworth's 2017 Annual Cost of Care Survey, the national median average of a private, one bedroom at an assisted living facility costs $3,750 per month, which boils down to $123 per day and $45,000 per year. The cost of assisted living also varies between states, with the lowest costing state being Missouri at $2,700 per month and the highest standing at $6,015 in Delaware. Beyond the state location, additional factors for assisted living costs includes real estate properties, the size of the apartment, level of care needed or required, and added costs such as move-in fees.
The Cost of Living at Home
Using the same Genworth 2107 survey data, home health care costs include homemaker services and home health aides, costing $3,994 and $4,099, respectively. Homemaker services make it possible for people to live in their homes or return to their homes by helping them complete household tasks that they cannot manage alone. Homemaker services aides may clean houses, cook meals, run errands, and other activities of daily living. Home health aides often provide more extensive personal care needs than family or friends are able to provide, or if they are limited in time and/or lack the sufficient resources. Additional costs of living at home go beyond the level of care your loved one is receiving, and includes the regular expenses of a mortgage or rent, utilities, and maintenance. Assisted living costs essentially encompass all needs and accommodations for your loved one, including adequate meals and household assistance.
How to Pay for Living Expenses
Despite the direction you wish for your loved one, there is no denying finances can be a factor in the care path you ultimately go down. Consumers often believe government agencies should be paying for such services, whether it be covering part or all of the cost of the long-term care, and are often shocked and discouraged to learn the truth. In fact, most families pay for assisted living out of their own pockets, as Medicaid has strict income and functionality requirements. However, there are ways to pay for assisted living for your loved one, including long-term care insurance through a private insurance company, Veteran's Administration's Aid and Attendance, or riskier investment-based options such as life settlements, reverse mortgages, annuities, and bridge loans.
If interested in the home health route, all states have at least one Medicaid home and community-based service waiver program (HCBS) that provides general health coverage according to the Medicare Interactive. However, Medicare only covers home health care if certain criteria is met, including being homebound and requiring skilled care. But even if requirements are not met, seniors may still be eligible for a Medicaid HCBS program, which often includes personal care and homemaker services. Nonetheless, explore all available financial methods for assisted living or home health, as paying for such services does not have to come from a single source. Also always speak with a financial advisor before making a significant and long-term monetary decision.