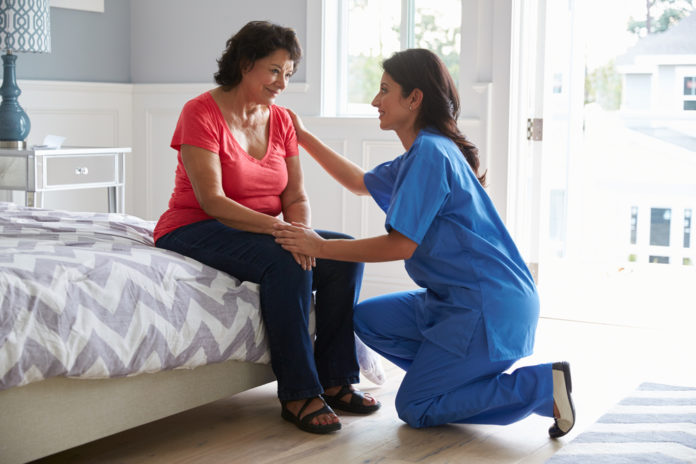 Tips for Choosing Home Care for A Loved One
Identify Your Loved Ones Care Needs
It is imperative to identify individuals needs, as there are various levels of care offered and available. There are two primary types of care to consider, including custodial and skilled care. Skilled care provides medical care that can only be provided by or under the supervision of skilled or licensed medical personnel, while custodial care delivers non-medical care that can be reasonably and safely provided by non-licensed caregivers. Skilled care may include physical therapy and wound care, while custodial care involves helps activities of daily living (ADLs), including meal preparation, dressing, and bathing. Nonetheless, each level of care can take place in the comfort of the senior's home.
Verify the Company's Accreditation and Integrity
After determining the level of care your loved one needs, the hunt for the best elder care provider commences. But before making any sort of commitment, it is necessary to dig deep and verify the company's accreditation and integrity. Reputable agencies should detail a "Patient Bill of Rights," which is a federal law requiring all individuals receiving home care services by informed on their rights as a patient throughout the entire use of service. Also determine how long the agency has been running, whether or not it is licensed by the state, and how the client's course of treatment is documented and indicated to be carried out by the caregiver.
Ensure Reliable and Trained Staff
While it is essential to verify the company's accreditation and integrity, it is equally important to ensure the staff the agency employs are able to meet and handle the needs of your loved one in an appropriate manner. Question and ask how the agency selects and trains employees and how they protect them, including via written policies and/or malpractice insurance.
Confirm Accessibility
Confirm that your loved one's particular needs can be taken care of when and as needed. For instance, not all home care agencies have caregivers staffed 24/7 or backup staff if an assigned worker suddenly becomes unavailable, so such an agency may not be a viable option if your loved one needs around-the-clock care. It is also important to confirm accessibility to responders of questions, complaints, and concerns as needed, along with determining how the agency reacts to problems and issues clients and their families may have.
Settle Financial Matters
According to the Medicare Interactive, all states have at least one Medicaid home and community-based service waiver program (HCBS) that provides general health coverage, along with coverage to help seniors stay at home. However, Medicare only covers home health care if certain criteria are met, including being homebound and requiring skilled care. But even if requirements are not met, they may still be eligible for a Medicaid HCBS program, which may include services such as personal care and homemaker services. Also have a prospective home care agency provide you with their financial procedures and question if they secure written statements explaining itemized costs and if payment plan options are available.
Ask for References
Although it may seem out of the ordinary, ask elderly care providers for a list of references. Reputable home care agencies have professional and ongoing relationships with doctors, discharge planners, and other clients, in which. Reach out to these contacts and ask about their relationship and unbiased opinion on if they are able to meet needs with quality care. Surfing online for reviews is another way to gather bonus information regarding patient care, as most agencies have ratings and evaluations from previous and current residents' families and staff that may have had positive or negative work experiences with the agency.