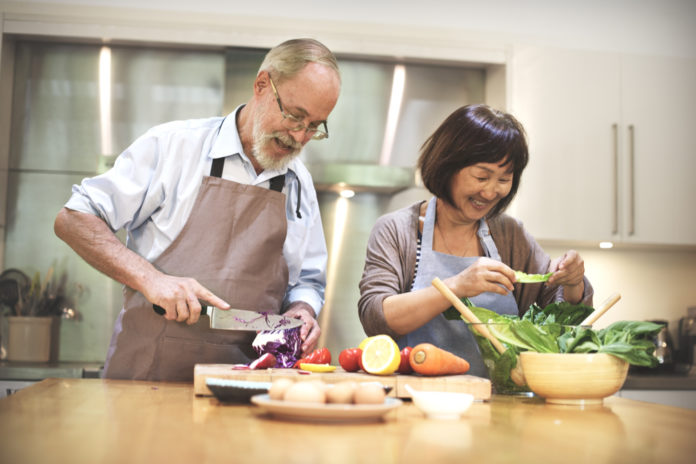 Whether related to poor appetite or altered nutrient utilization, seniors increase their chances of developing nutritional deficiencies. Additionally, some nutrients are at greater risk of becoming deficient than others, further stressing the importance of their recognition and minimizing the probability. So how can obtaining such nutrients occur and may a supplement be needed to fill in the nutritional gaps?
Considerations in Elderly Vitamins and Minerals
Although all nutrients are encouraged to be obtained through an adequate diet, certain vitamins and minerals should be greatly considered. According to the National Institute of Aging, calcium, magnesium, potassium, folate and vitamins B6 and 12 deserve high consideration to maintain health, particularly in people aged 50 or older. Data further suggests antioxidants in the forms of vitamins E, C, and beta-carotene, along with vitamins B6, B12, folate, and iron, may improve cognitive function, memory performance, immune responses, and vision and acuity, while lessening the risks of cancer risk and cardiovascular disease. Learn more information on the vital nutrients seniors need.
Should You or Your Loved One Supplement?
Ideally, nutrient needs should be met through nutritional intake with supplementation as backup. But considering the general risk of malnutrition, malabsorption of nutrients and poor oral intake in the senior population, filling in the holes with a multivitamin or supplement may be warranted. But before taking any sort of supplement, you should first consult with your primary care provider for additional guidance, especially if a nutritional deficiency may need more rigorous management. For instance, a vitamin B-12 deficiency may need a higher dose and taken in its individual form, rather than compiled in a complete multivitamin.
And while most older people do not need a complete multivitamin, supplements should also not exceed 100 percent of the nutrient's recommended daily allowance (RDA) unless advocated or required by your doctor. The 100 percent RDA implies, for instance, that 100 percent of vitamin A packed into a small capsule contains 100 percent of total daily needs (all on top of the vitamin A-rich foods consumed, which may be well more than needed or encouraged). Your doctor can further help guide you to ensure safe dosages, as mega-doses of some vitamins and minerals can be harmful, along with brands and products that are considered to be safe.
But What about Herbal Supplements?
Although the use of herbs and spices hold value in the kitchen and in some aspects of health, herbal supplements should be warned with caution. While some may be marked as safe, others may cause serious side effects such as nausea, constipation, headaches, fainting, and even heart attack and stroke. And if seniors are prescribed to a number of medications, some herbal supplements may interfere with their physiological mechanism, making their use ineffective and potentially dangerous. It is important to educate yourself on the researched value of such products, rather than falling into fallacies, advertisements, and claims. As mentioned with multivitamins, confining in a healthcare professional offers direction and validation on whether or not supplementation's may grant benefits to you or your loved one's health.