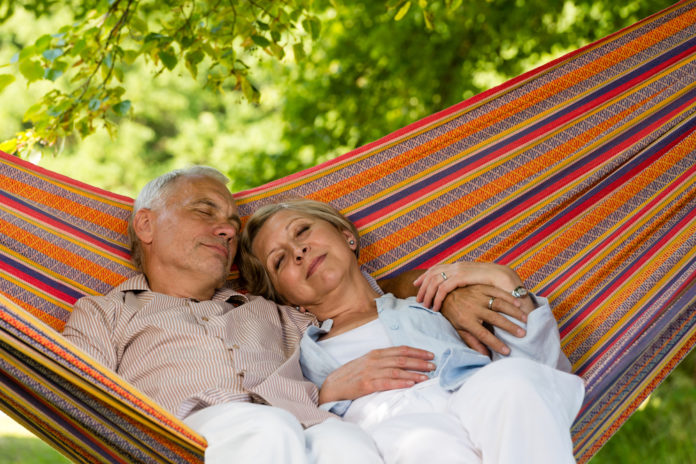 It is rumored and speculated you need less sleep as age advances, though it is an overall
misconception sleep requirements declines with each passing year. Without adequate shuteye, physical and mental health can be compromised and increase the risk of a number of chronic diseases. So how much sleep do we really need as we get older? And how much sleep does a 60-year- old woman or man require? Are there truly disparities with varying ages? Uncover the truth concerning sleeping patterns and requirements in seniors here!
How Much Sleep Do Older Adults Need?
First off, it is important to recognize poor sleep is not a normal part of aging. Yes, sleep patterns change with age, but interrupted sleep and waking up tired on a regular basis is not considered standard and should not be expected. That being said, and while older people may be sleeping less, they do not need less sleep than the average adult. According to the National Sleep Foundation, people aged 18 years or older, including 60 years plus, require seven to nine hours of sleep each night. And similar to other generations, seniors still face the repercussions of poor sleep, including a greater risk of excessive daytime sleepiness, attention and memory issues, depression, falls and injuries, diabetes, and heart disease, along with more use of over-the-counter or prescription sleep aids. The consequences of inadequate sleep can eventually, and unfortunately, lead to a poorer quality of life.
Causes of Less Shut-Eye in the Elderly
Older people are sleeping less than they need related to a number of factors, including natural aging processes, brain and neuronal changes, anxiety and worry, respiratory disorders, restless leg syndrome, side effects of medications, frequent urination throughout the night, pain from arthritis, and age-related conditions such as Alzheimer's and Parkinson's diseases. Seniors also have varying rest times compared to younger adults, specifically taking longer time to fall asleep at night, falling asleep earlier and waking up earlier, and failing to sleep soundly throughout the night. Despite the cause, approximately 44 percent of seniors report insomnia, or the inability or difficulty of falling asleep or staying asleep.
How Seniors Can Catch More Zzz's
Primarily, it is imperative to find the root cause of sleepless nights, especially if the underlying issue is masking a deeper medical problem. If you are or your loved one have difficulties getting a restful night's sleep, consult with a primary care provider. In addition to identifying any causal links to sleep deprivation, seniors are more likely to combat and cure insomnia by implementing a bedtime schedule, creating a comfortable environment, reducing caffeine intake, keeping active throughout the day, and practicing relaxation techniques. And while a nap can offer a mental and energy boost during the day, too many of them can delay and disrupt sleep. Naps should be confined in the early afternoon hours and potentially avoided altogether if having difficultly falling asleep come bedtime. Ultimately, adequate sleep should be achieved on a regular basis and throughout the entire lifespan.