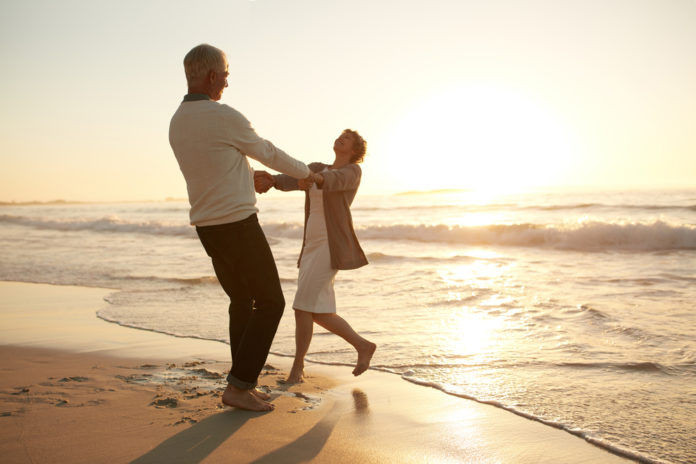 How to Keep Your Loved Ones Independent
Secure Home Safety
With falls being the leading cause of home injury death, it is important to limit such risks and other injuries by securing home safety. General home safety tips include providing adequate lighting, installing railings and ramps, eliminating clutter, and considering an alarm system.
Encourage Physical Activity
Do not let age discern you away from exercise, as physical activity is encouraged no matter the age. Starting or continuing the workout journey is mostly considered safe and offers great benefits to seniors, including preserving lean body mass, supporting strong bones, fostering brain function, promoting cardio-respiratory health, and simply improving overall health and quality of life.
Before starting any sort of exercise regimen, it is always important to consult with your primary care provider to ensure safety.
Utilize A Meal Delivery Service
Seniors are at risk of malnutrition-related to a multitude of factors, which may be detrimental to overall health. Utilizing a meal delivery service, such as Silver Cuisine, can ensure nutritional needs are being met to overcome one of the biggest obstacles seniors face: maintaining good health to stay at home and remain independent.
With Silver Cuisine, experience the freedom and peace of mind knowing that your loved one is eating healthy and delicious, doctor-designed, and chef-prepared meals.
Structure Regular Social Interactions
Keep life social by structuring regular interactions. Seniors who feel connected to and supported by friends, family, and the community are also more likely to have stronger emotional wellbeing.
Being social lessens the risk of isolation and boosts cognition, self-esteem, and a higher quality of life, which is especially important for seniors unable to or diminished ability to exercise.
Urge Chore Participation
Influence senior independence by urging chore participation. Encourage them to structure grocery lists, run errands, and other appropriate and warranted tasks.
Assist in heavy lifting as needs, including laundry and dishes, while granting them the autonomy to fold the clothes and organizing the lighter appliances and cookware.
Encourage Hobbies
Hobbies can be extremely beneficial, as they can grant a sense of purpose and stimulate brain function. Encourage seniors to be active with current hobbies, along with exploring new opportunities as needed or desired.
Mental stimulation, such as crafts, crossword puzzles or other brain games, keeps minds active and facilitates healthy mental and emotional function. Mental well-being fosters a sharp mind and a positive outlook on life.
Consider A Pet
A pet can help provide companionship and secure a senior's sense of purpose, though selecting one should be based on physical and mental abilities. While a dog or cat tend to be a lovable and great addition, a fish or other low-maintenance animal are also valuable options.
All seniors may not be in a position to care for a pet, though simply visiting a local pet shelter can be beneficial to boost morale and mood.
Offer Technology
Offering technology can keep seniors independent at home, along with offering their loved ones a peace of mind on their safety. For instance, at-home safety devices can quickly signal if a fall occurred, along with ensuring medications are taken with a pill reminder and dispenser.
Social media also allows seniors to connect with loved ones, entertainment, research and learning opportunities in the comfort of their own home.
Grant Caregiver Assistance
Though the senior may not be fully independent, it is okay to call in for professional co-dependence to ensure physical and emotional care at home. Caregivers offer help for the elderly in a number of fashions, including assisting in activities of daily living, managing medications, and providing medical care as needed.