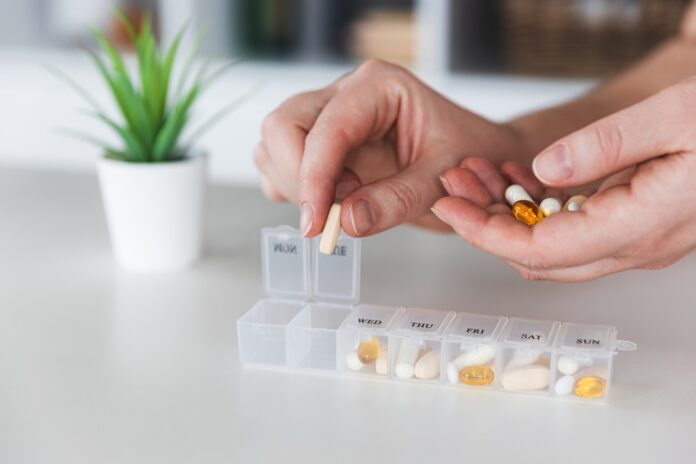 Aging in place presents potential problems for older adults. Instead of the security of a senior living center, senior home care products are relied on to support elderly residents remaining in their communities.
Fortunately, there are plenty of home healthcare products for seniors to improve their quality of life. Read on for the best products for seniors living at home, including home care products for the elderly.
Why Are Senior Home Care Products Important?
As a senior, activities of daily living (often called ADLs by health professionals) can become more difficult. The body can become less efficient or slower at routine tasks, making activities you regularly do more difficult. For example, taking a shower can feel like running a marathon and may even involve the risk of an accidental slip or fall.
To make life easier, home health devices were developed. These products are specially designed for the unique challenges of aging in place (a.k.a. aging in your own home and community). Not only will these products offer your family members peace of mind, but they can also help you feel safer and more secure living alone.
Assistive devices can also add a sense of independence to daily living. Instead of relying on others to help you meet your basic needs, these devices can help you navigate daily tasks with as little difficulty as possible.
20 Home Health Care Products for Seniors
The following home health care products can help you navigate around your house more easily. They are especially beneficial for those with mobility issues.
Kitchen Home Care Products
Even for able-bodied cooks, the kitchen can quickly become a dangerous place. While slicing and dicing, be sure to choose cooking and dining equipment suited to your needs.
For example, you may find the following helpful:
Jar opener
Reacher/grabber
Specialized eating utensils and dinnerware
Living Room & Leisure Home Care Products
The last thing you want to worry about while enjoying leisure time in your living room is safety. Beyond basic adjustments, like securing rug corners and cords to avoid tripping hazards, the following home care equipment can help you make the most of your free time:
Baskets or bags (to help carry items, like knitting equipment, from one room to the next)
Large button devices (i.e. remotes, telephones)
Mobility aids (i.e. cane, motorized scooter, walker)
Talking clock or wristwatch
Bedroom Home Care Products
As an older adult, even just getting out of bed can be a challenge. With assistive devices, your day can begin and end with ease. Try adjusting your bedroom environment to better suit your needs, including:
Adaptive clothing
Adjustable bed
Button loopers and zipper pulls
Bed railings
Night lights or another adaptive lighting
If your bedroom is up or downstairs from the main living area, you may want to consider adding the following for better mobility:
Lift chairs
Ramps
Stairlifts
Bathroom Home Care Products
Wet surfaces in the bathroom pose a major risk for falls. Especially in older homes, it is important to consider using the following:
Grab bars
Non-slip bath mats and rugs
Water-resistant medical alert systems
Other Home Health Products
Beyond typical medical supplies, such as a first aid kit, there are devices to help you keep your health on track. If you feel increasingly forgetful with age, the following devices can support you in taking your medications at the right time:
Alarmed medication dispenser
Medication reminders or pill organizers
In Summary Home Care Products for the Elderly
Home health care products go beyond providing peace of mind. Assistance devices can actually improve quality of life by allowing seniors to participate in a wide range of activities without difficulty.
While there are many more devices beyond the 20 listed here, these items are a great place to start to feel an increased sense of safety, security, and independence as a senior.
Reference:
Sollitto M. Equipment and Products for Aging in Place. Aging Care. https://www.agingcare.com/articles/equipment-helps-elderly-live-at-home-safely-95653.htm.