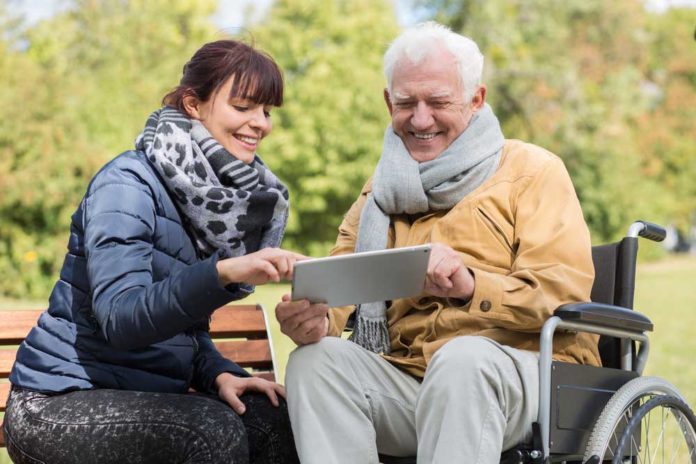 Whether having a documented interest for our elders or witnessing a loved ones fall to the natural repercussions of age, caregiving may be your calling. But before jumping right in, it is important to acknowledge the responsibilities that lie ahead and the emotions that may follow. Reduce burnout and stress risk and build caregiver success with these tips and advices!
Tips for Successful Giving
Envision the Future
While the future is not a concrete road, it is important to envision exactly you are getting into to as a caregiver. And while it is considerably admirable to take on such a role, individuals need to foresee potential obstacles and roadblocks. Predicting such hurdles offers caregivers the opportunity to lay the necessary building blocks to reach not only success, but ease and simplify the path ahead.
Formulate A Calendar
Like managing all aspects of life (and especially when adding in new tasks), formulate a calendar as a general daily guide or plan. While unperceived events and emergencies may arise, a well-crafted schedule can help manage your time and keep days running as smoothly as possible.
Build Your Team
Caregiving does not have to be a single man act, nor should it be. You will be granted a peace of mind by building your support team and attaining a strong rapport with them. Beneficial team members include the seniors' family members, neighbors, healthcare providers, and potentially other caregivers that assist in that elder's care. Building your own internal team of support is also imperative and may include close friends, family, and caregiver support groups.
Identify Coping Strategies
Some days may run smoothly while others may throw large speed bumps with twists and turns. To overcome a trying day, it is important to implement the strategies you identified to use. Coping strategies are completely individualized and may include taking a walk outdoors, writing in a journal, or practicing meditation techniques.
Foresee Additional Help
Although it may be difficult to foresee how you may feel in months ahead, it is important to mentally address you may need additional guidance and a helping hand. Whether it be with your personal support team or a professional counselor, talking through situations can help rebuild and recharge your drive towards success.
In addition to the caregiving tips, rising success across all disciplines comes from the creation of SMART goals:
Specific: Rather than establishing a generic goal, SMART goals should be specific. The identified goal should be clear and precise, answering the questions of who, what, when, where, and why?
Measurable: SMART goals are also measurable, quantifiably identifying "How much?" or "How many?" Having measurable goals offers the ability to track progress and set deadlines, keeping you motivated throughout the process.
Achievable: Although goals should be challenging, they should also be achievable and attainable. Answering "How can I accomplish this goal?" can further help identify resources and tools needed for its achievement while surfacing potential barriers.
Realistic: While it is admirable to set large goals, SMART goals are realistic and within reason. It is also crucial to stay honest with yourself and consider all abilities and commitments needed to acquire anticipated goals.
Timely: Goals should also be timely, progressing towards target dates and times. Specified times also allows you to prioritize responsibilities and tasks, with keeping desired goal(s) on the forefront.