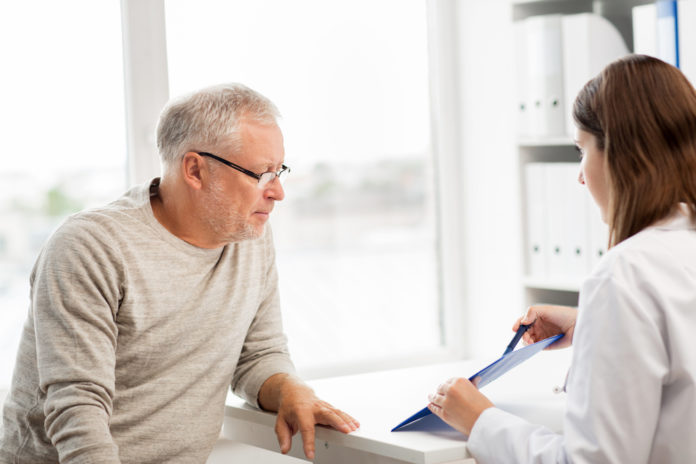 According to a report produced by the Robert Wood Johnson Foundation, the number of retail clinic sites has increased almost 900 percent between 2006 and 2014 (from 200 to 1,800) and the number of visits increased sevenfold from approximately 1.5 million to 10.5 million in 2012, representing upwards of 2 percent of primary care encounters in the United States.
And with thousands of Baby Boomers reaching the age of 65 every day, the demand for health care services only increased with age.
But are minute clinics safe and should you or your loved one be turning to minute clinics, too?
What Are Minute Clinics?
A "minute clinic" is essentially as its name suggests, a quick and easy method of obtaining care, all without the hassles of visiting a doctor's office. They are also recognized as retail clinics, in which they are housed in retailers such as CVS, Walgreens, Kroger, Walmart, Target, and RiteAid.
The most common site is the CVS MinuteClinic, which was introduced as a walk-in concept in the early 2000s. Centers offered treatment for common conditions, including strep throat and sinus infections, though such services at the time were cash pay only and particularly confined to the Minneapolis-St. Paul area.
Fast forward to today, there are more than 1,100 clinics in 33 states and the District of Columbia and MinuteClinic is the largest and fastest-growing retail walk-in medical clinic, representing more than half of all retail medical clinics in the United States.
Services have also expanded to include diagnosis and treatment of minor illnesses, injuries and skin conditions; administration of vaccinations, injections, health screenings and physicals; and monitoring for chronic conditions.
The Strengths and Weaknesses of Minute Clinics
Strengths: Convenient and Affordable Access to Care
Predominantly related to their affordability and convenience, minute clinics can be extremely beneficial.
Minute clinics tend to be readily accessible without the requirement of scheduling appointments, along with coming with set prices at cash or insurance-based pay. Furthermore, minute clinics bridge the gap between care provision and the those without access to primary care.
And while the newness of such clinics have made it difficult to identify outcomes, there is evidence showing they cost less than traditional healthcare services and cut overall spending. Paradoxically, though, there is evidence suggesting retail clinics do not save on health care spending.
Reported by Health Affairs, retail clinics accounted for an additional 14 dollars per person annually. The discrepancy is thought to relate an increased utilization, as services that are 30 to 40 percent cheaper drive more people to seek out care.
So when it comes down to it, visits that would not have happened without such clinics are now occurring. This is potentially meaningful for preventing against severe health conditions (ie. getting the flu vaccine to lower the risk of acquiring the flu).
Weaknesses: Disruption of Care Continuity
Minute clinics do have some drawbacks, particularly related to the disruption of care continuity.
While staffed nurse practitioners and physician assistants do have the authority and knowledge to provide quality care, primary care doctors and geriatricians play an essential role in managing an elder's health and should not be discounted.
Such incoordination and inconsistencies can be especially concerning for older adults struggling to manage chronic health conditions and may cause severe illnesses to go unnoticed. Seniors are also more prone to health complications such as urinary tract infections (UTIs); whereas a normally healthy individual will likely recover with a prescribed antibiotic, elderly UTIs can be potentially life-threatening.
CVS likewise agrees and details, "We see our MinuteClinic offering as complementary and collaborative with primary care medical homes, and helpful to the health care system overall."
Furthermore, "approximately 50 percent of the patients we see do not have a primary care provider – we can provide the resources and encouragement they need to find one. Minute clinics should not take the place of a primary care provider."
Should You Turn to Minute Clinics?
There is no denying minute and retail clinics can be highly beneficial, particularly related to their affordable and convenient access to care.
But remember, they should not take the place of primary care providers or geriatricians and there are still things to bare in mind if or when visiting minute clinics:
Check for Insurance Acceptance. You might be wondering, "Does CVS MinuteClinic take Medicaid or other forms of insurance?" The short answer is yes, though you should still inquire about payment options. You can also plan your visit and verify coverage at the CVS MinuteClinic website.
Bring Medication Lists. Bring along a comprehensive list of the prescription and over-the-counter medications currently taking, along with dosage information. Also notify the staff of any concerns regarding current medications and any health conditions or allergies.
Obtain Copies. Obtain a personal hard copy of the visit and give the clinic permission to send a copy of the record to a respective primary care doctor. 
Schedule A Follow-Up Appointment. Schedule a follow-up appointment with a doctor to help streamline continuous care and verify everyone is on the same page regarding your health needs.