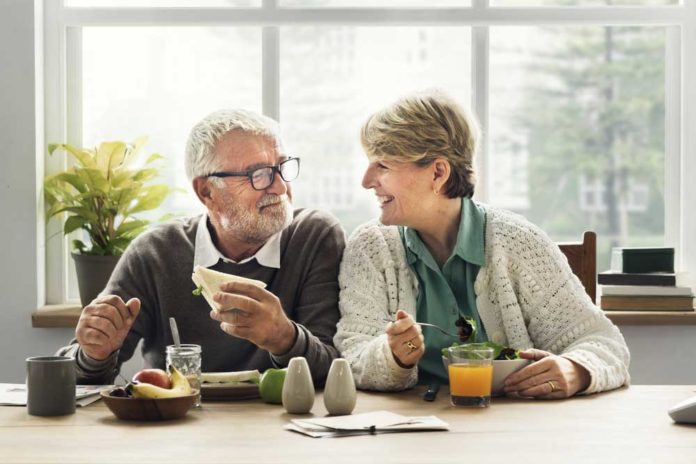 Although primarily based on personal needs, there is one simple tip to keep your parents at home longer: Silver Cuisine. With just a few clicks of the button or a single phone call, senior meals delivered straight to your parent's doorstep offers them the nutrition they need to nurture their ability to stay at home.
Why Have Senior Meals Delivered?
Nutrition is an imperative part of life, and it does not stop with age. In fact, an estimated 3.7 million seniors are considered to be malnourished in the U.S., raising their risk of compromised health and generally putting their needs in the hands of a skilled nursing facility. Not only can this heighten healthcare costs, but may diminish their quality of life. The difficult decision generally falls in their primary caregiver's hands, as they need to evaluate and assess the elders' needs and determine the best route of care. They may determine an assisted living environment may be in the senior's best interest, though senior meal services can intervene and lessen their likelihood of moving away from home.
Why Choose Silver Cuisine?
Silver Cuisine is not your average meal delivery service. And if you are wondering what sets us apart from others, here are just a few compelling reasons…
Doctor-Designed and Chef-Prepared
Scientifically designed meals meet the macronutrients for senior health. And with each meal prepared by a team of seasoned chefs, nutritional adequacy will not be compromised of flavor!
Excellent Nutrition Guaranteed
Not only are they doctor-designed, but a team of dietitians further analyze and approve that each meal meets appropriate nutritional standards for seniors.
Specialty Diet Needs
In addition to providing the right balance of nutrients in all meals, Silver Cuisine offers diet plans to accommodate various conditions. Specialty diet menus include Heart Healthy, Diabetic, Low Sodium, and Gluten-Free diets.
Extensive Variety
Unlike most "health" foods that are often bland and lack variety, Silver Cuisine offers a rotating menu, including over 150 alternating, delicious meal options! Whether spending your day relaxing or on-the-go, varietal snacks are also offered for whatever the day may bring.
Flexible and Convenient
Silver Cuisine is completely flexible, meaning no minimums with meals you want, when you want them. The convenient ordering system is fast with doorstep delivery of microwave safe meals in hassle-free, easy-to-use packaging.
Ongoing Support
Although the benefits of meal delivery are on top priority for the senior, caregivers should not go unnoticed. Silver Cuisine not only accommodates to the meal-receiving senior, but offers a peace of mind to their provider. Caregivers will never worry their parents are receiving inadequate nutrition with doctor-designed and chef-crafted meals.
Discounts
Silver Cuisine approves AARP Member Advantages, offering discounts for every order for AARP members. In fact, AARP members receive 10 percent off on every order plus free shipping on their first order when purchasing $50.00 or more.
For more information on how to keep your parents safely and happily at home, visit the official Silver Cuisine page or call directly at 1-844-404-FOOD.