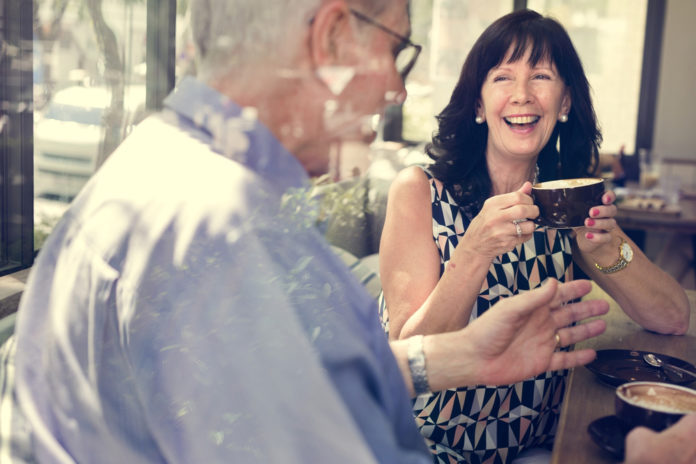 The number of Americans age 65 and older is expected to double to about 71 million by 2030! And compared to 100 years ago, life expectancy has increased by almost 30 years.
There is no denying these rates are impressive and a growing research in healthcare is changing the way we look and perceive senior vitality.
Rest assured, these health topics for seniors are allowing more seniors to "age in places" and breaking down barriers for the senior population and prospering a safer, healthier, and happier life for years to come.
Hot Topics for Senior Citizens
Plugging into technology connects seniors to boundless benefits
Dancing for health grants even more benefits beyond physical health
Sipping coffee for not only that morning energy jolt, but for a better brain
Disregarding the fear of fat to ensure optimal physical and mental health
The 4 Top Health Trends
Health Trend #1: Plugging into Technology
Whereas the younger generation might have greater exposure from their upbringing, seniors are starting to plug into technology more often.
There are a number of ways seniors are connecting to technology, including socializing with with loved ones, enjoying entertaining videos, and researching and learning opportunities in the comfort of their own home.
But utilizing technology can keep seniors happy and independent at home, but offers their loved ones a peace of mind regarding their safety. For instance, at-home safety devices can quickly signal if a fall occurred, along with ensuring medications are taken with a pill reminder and dispenser.
Healthcare has also become highly innovative, as services can be provided. For instance, Telehealth encompasses a broad variety of technologies to deliver virtual medical, health, and education services. Telehealth provides a collection of services to enhance care and education delivery, which may include dentistry, counseling, home health, chronic disease monitoring, and disaster management services.
Health Trend #2: Dancing for A Healthy Brain
The advantages of dance, and regular movement for that matter, are well-known to improve improve muscular strength and endurance, balance, and other aspects of functional fitness in older adults.
But beyond physical health, seniors and researchers are starting to take notice of the mental health benefits of dance. In fact, there has been a supportive body of evidence that has demonstrated dance enhances greater joy and happiness amongst seniors, along with feeling a sense of community and friendship with others.
Furthermore, dance has been associated to reduce the risk of dementia and slow down the effects of aging on the brain.

Health Trend #3: Sipping Coffee for a Better Brain
In addition to dancing, America's favorite beverage is pouring up bold evidence in regards to better brain health in seniors.
Along with the instant coffee jolt in the morning hours, regular coffee consumption has shown to enhance memory, reduce dementia and Parkinson's disease risks, and stave off depression.
Furthermore, researcher published in the Journal of Alzheimer's Disease discovered midlife coffee drinkers who drank three to five cups daily decreased their risk of dementia in Alzheimer's disease by 65 percent! 
Health Trend #4: Disregarding the Fear of Fat
When it comes to senior nutrition, the encouragement of dietary fat may scratch some heads… Up until now. Seniors, and the general population, are encouraged to disregard the fear of fat.
Incorporating so-called "healthy fats" is not only required for maintaining cell structure and integrity, offering insulation, assisting in the absorption of fat-soluble vitamins, and other valuable physiological processes, but may lessen the risk of heart disease, prevent and manage diabetes, and support mental health.
Along with balancing lean proteins and complex carbs, healthy fats for a senior diet include avocadoes, eggs, dairy products, beef, fatty fish, nuts and seeds, olive oil, and dark chocolate. (Yes, dark chocolate!)
From a steak and egg scramble to a chocolate espresso cheesecake, Silver Cuisine incorporates these healthy fats into their meals! Silver Cuisine offers seniors flexibility, food accessibility, discounts, and nutritious meals right to their doorsteps, ultimately allowing seniors to focus on what is most important: Continuing a healthy, happy, and more independently life at home!