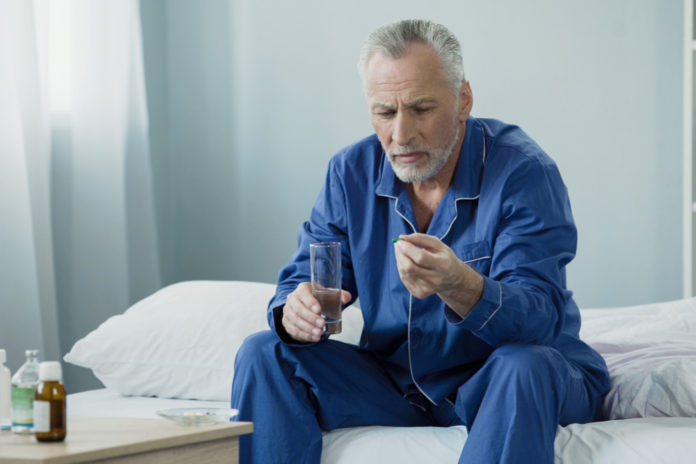 Insomnia is the inability or difficulty of falling asleep or staying asleep. Along with feeling dissatisfied with sleep, sufferers tend to experience fatigue, difficulty concentrating, mood disturbances, and decreased performance at work or school. Chronic insomnia further increases the risk of mental and physical health concerns, including heart disease, diabetes, and depression. But insomnia is not as simple as just closing your eyes and wandering into dreamland… So if not sure on what to do when you can't sleep, implement these insomnia treatment tips for a better night's rest!
How to Cure Insomnia
1. Treat the Underlying Cause
The cause of insomnia may be related to a medical condition, medications, depression and stress, or a sleep disorder. Whether dealing with acute or chronic stress, it is important to limit that. Additionally, avoid any stressors before bedtime, including arguments with a spouse of quarrel on social media.
2. Implement A Bedtime Schedule
Support your body's biological clock by following a consistent pattern, the body can start naturally feel tired and ready for bed at a certain time of night. Plan your routine to align with the National Sleep Foundation's recommendation of seven to nine hours of sleep – if planning to to wake up at 6:30 a.m., head to bed no later than 11:30 p.m. the night prior.
3. Create an Environment Conducive to Sleep
Sleep environment should be conducive to well, sleep. Basic advises from The National Sleep Foundation suggests temperature, noise, light and comfort level can all impact your ability to sleep well. All-in-all, reevaluate your room by creating a cool climate, shutting off all the lights, and turning off all noise and visual distractions (see tip #6).
4. Reconsider Naps
Although naps can be offer a mental and energy boost during the day, too many of them can delay and disrupt sleep. Along with keeping naps to 20 minutes, keep them before 4:00 p.m. and avoid them altogether if you have difficultly falling asleep at night.
5. Reduce Caffeine Intake
That morning cups of Joe that hang over until the afternoon hours may be impeding on your nightly sleep, as coffee has a half life of three to seven hours. Try keeping caffeine intake in the morning and early afternoon hours to minimize its overhanging effects come bedtime. Also limit water and other liquids to reduce the risks of bathroom runs throughout the night.
6. Shut Off Electronics
Not only are televisions, phones, and tablets distracting, but inhibit the natural sleep cycle related to their emitting blue light. Disconnect from them when going to bed, or at least have a designated time to switch off the TV. Expose yourself to bright light in the morning and limit it at night to keep circadian rhythms in check.
7. Keep Active Throughout the Day
Physical activity not only benefits to overall health, but can assist in regulating sleep cycles. Exercise has shown to combat against insomnia by encouraging an earlier onset to sleep, a longer night's rest, and higher quality of sleep.
8. Talk with Your Healthcare Provider
There may be an underlying health cause of insomnia, including arthritis, allergies, acid re-flux disease, hyperthyroidism, sleep apnea, and chronic pain. Do not hesitate to speak to your primary care doctor or sleep specialist if still having difficulty falling asleep.
9. Practice Relaxation Techniques
Rather than stressing about the hardships of falling asleep, gear your goal on relaxation. These relaxation techniques provided by the National Sleep Foundation can help you quiet your mind and relax your body.
10. Use Your Bed for Sleep
Ultimately, the bed should be used for sleep and sex; so keep computers, work materials, and other electronics and dis-tractors out of your sleeping environment.