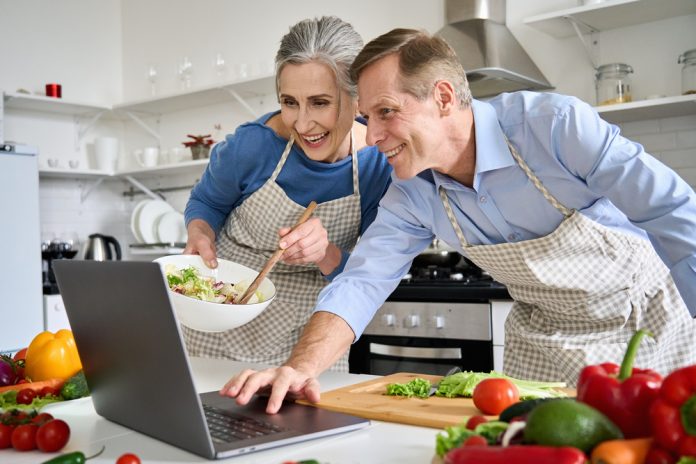 Date night can feel stale when you're doing the same old activities. When it comes to dates for seniors, there are plenty of ways to keep things feeling fresh and new. Have a great time while also boosting health and enjoying other benefits.
Keep reading for the best date ideas for older couples, date night ideas for older couples, and things for older couples to do.
Benefits of Dates for Seniors
It's no secret that date nights can contribute to better intimacy between couples. Did you know dates may have health benefits as well? Here are three main benefits of dating for those older in age.
Encourages You To Try Something New
Trying something new can stimulate new parts of the brain. Plus, trying an activity that you haven't done before with your partner is a great way to feel more connected. You may find a hidden talent or new skill you didn't know you had!
May Improve Mood, Attitude, and Overall Health
It's easy to feel isolated in the later years of life. Spending quality time with the person you love most can work wonders for your mental health. Healthy relationships are crucial to promoting overall health and wellness.
Increases Social Skills
Social skills can continue to be developed, even in older adults who have lived a lot of life. Sharing experiences with your spouse or partner, especially those outside the home, can create regular opportunities for social interaction.
Even searching for potential matches while online dating (including senior dating sites like Silver Singles) can improve social skills and provide meaningful connections through thoughtful communication.
8 Date Night Ideas for Older Couples
Bored by your regular date routine? Try adding the following activities to the rotation.
1. Comedy Show
Ready for a laugh? Visiting a comedy show can help you find your funny bone and remind you of the sense of humor you share. Keep in mind that not all comedians are clean (some use explicit language). Be sure to check beforehand to make sure that the show will be in line with your values.
2. Wine Tasting
In the mood to get a bit tipsy? Wine tasting may just be the date experience for you. If you can, visit a local vineyard to appreciate the flair local flavors can bring to that specific kind of wine. Remember to have a designated driver (or book a hotel within walking distance of the winery) if you're worried about drinking too much.
3. Take A Cooking Class
If you want to combine food and learning, a cooking class for two is perfect for you. In a cooking class, you can learn a new skill to replicate at home. These days, virtual cooking classes are also available online (for free or for a small fee). Learn together from the comfort of your own kitchen.
4. Botanical Gardens
Most major cities have beautiful botanical gardens. Instead of the flora and fauna you see in your own backyard, botanical gardens contain more exotic varieties of flowers and plants. The best part? You can walk in silent appreciation (if you prefer) or use it as an opportunity for pleasant conversation.
5. Board Games
Board games are often underrated. Games of strategy can help to keep the mind keen, and word games can be a battle of wit. Engage in some friendly competition to shake up date night.
6. Double Date
If your date nights are getting dull, invite close friends or family to join you for a double date. One of the best parts about doubling with another couple is that you get double the fun date night ideas. Asking the other couple what they would like to do can get you out of your comfort zone and be a natural way to try something new.
7. Star Gazing
Staring at the night sky can remind you of the wonders the world contains. Who better to share that with than a loved one? You can even download phone apps that help you identify the constellations correctly.
8. Dinner and A Movie (With A "Rolling" Twist)
At first glance, dinner and a movie may not seem like a great date. Dinner and a movie decider dice, which contain your different options on each side of the dice, can help you switch your usual routine up. Alternatively, you can watch an old classic at home while having a meal and snacks inspired by your favorite flick.
The Bottom Line on Date Ideas for Older Couples
Whether you're connecting over a dating website for the first time or have been married for years, a good date idea can spark connection and increase communication. Dates may even have health benefits, including keeping the mind keen and the body moving.
From the outdoorsy type to the homebody couple, there's a fun idea for everyone!
Related Questions
What are things for older couples to do?
There are many fun and inclusive activities to partake in! For those who can leave the house, look for local attractions like wineries, botanical gardens, or arts and crafts classes. People wanting to stick closer to home can find online opportunities like cooking classes. Also, try a twist on old favorites such as trying new takeout places and watching a new movie.
What do older couples do on dates?
Older couples can do many of the same activities young couples can. Seniors may tend towards slower-paced activities. For example, stargazing or board games are great activities to try if you want to go at your own pace. Older adults may also enjoy events like comedy shows where the majority of the time is spent sitting.