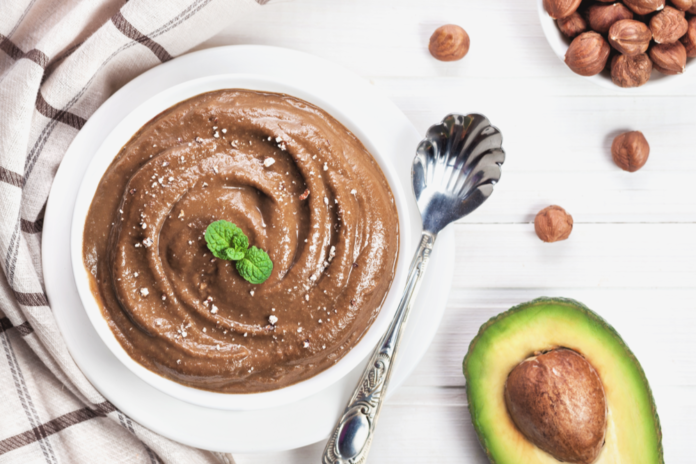 Sweet protein snacks are a perfect way for seniors to satisfy sweet tooth cravings. Healthy sweet snacks provide pleasure, nutrients, and fulfill protein needs. High protein desserts and protein dessert recipes are a great way to use food as fuel for older adults.
Read on for 17 protein-packed, sweet snacks and desserts designed for senior health needs.
High-Protein Desserts & Sweet Snacks
Protein takes longer to digest than other food components. This leaves older adults feeling full and satisfied for longer throughout the day. Since seniors often struggle with appetite, eating high-protein foods when possible can be a great way to make sure much-needed nutrients are making their way into the diet.
The following healthy high-protein snacks ditch highly-processed ingredients. Instead, they are packed with nutrients and protein to help seniors supplement their diet between meals.
1. Homemade Trail Mix
Raw, unsalted nuts plus unsweetened dried fruit make a delicious and vitamin-rich snack. Full of fiber and protein, this mix is great for feeling full throughout the day and promotes proper digestion.
Combine the following ingredients as desired:
Almonds
Cashews
Walnuts
Pistachios
Coconut flakes
Pitted dates or raisins
Toasted nuts
2. Energy Balls and Bites
Just because they are mini does not mean they are not mighty! Energy balls and energy bites are easy, homemade, and only take mere minutes to make.
Try following a simple recipe, or make an original creation with fruits, whole grains, nuts (or nut butters), seeds, seasonings and spices.
3. Popcorn Protein-Style
Popcorn with a side of protein is just the thing to stop sugar cravings. Sprinkle chocolate protein powder on popped corn for a fiber-fueled, whole grain, wholesome snack. Here are other popular popcorn combinations for sweet-tooth snackers:
Cinnamon and sea salt
Match dark chocolate
4. Greek Yogurt Parfait
Greek yogurt is packed with protein, with 20 grams per 1 cup serving. Research shows that it is more filling than other yogurt varieties due to its high protein content.
Add layers of granola, seeds, chia pudding, smoothie, or mixed fruit to turn boring yogurt into a dazzling snack.
5. Raspberry, Almond, and Oatmeal Muffins
Oatmeal muffins provide a tasty combination of protein, fiber, and nutrients. Raspberries give the muffins a burst of juicy flavor while greek yogurt raises the protein content.
Add in almond butter and it is the perfect, portable, protein-packed snack.
6. Peanut Butter Stuffed Banana
Simple yet highly satisfying, the peanut butter stuffed banana combination works. Peanut butter brings the protein and the natural sugars in the banana provide a sweet flavor.
Just slice a small banana in half (lengthwise), and then drizzle peanut butter (2 tablespoons) along the top. For some added sweetness, sprinkle honey and cinnamon on top, too.
7. Yogurt & Granola
High-protein yogurt paired with nutritious granola is a match made in heaven. Pre-packaged fruit and yogurt mixes are usually full of sugar and other additives.
Homemade mixes made with a handful of granola, berries, and a sprinkle of cinnamon provide antioxidants and plenty of protein.
8. Open-Faced Apple Almond Sandwiches
Try saying that five times fast! (It's easier to make than it is to say…)
After coring an apple and cutting it into thin slices, layer almond (or another nut) butter on the thin apple slice. Sprinkle chia seeds, flax seeds, or extra nuts on the tip for a boost of even more health benefits!
9. Fruity Protein Smoothie
Smoothies are easier to digest than other whole high-protein foods like nuts. For a sweet protein smoothie, combine about 1 cup of frozen fruit, 1 scoop of unsweetened protein powder, and ½ cup of nut milk of choice. Try these popular ingredients for extra nutrients added in:
Nutrient boost: leafy greens (i.e. kale or spinach)
Creamy texture: avocado or banana
Tropical infusion: coconut milk or frozen pineapple chunks
10. Chia Pudding
Chia pudding is one of the quickest and easiest snacks to make. For a sweet tooth satisfier, mix chia seeds with the following and leave it in the fridge overnight for the best results:
Almond (or another nut) milk
Vanilla protein powder (including plant-based or whey protein)
Nut butter (i.e. cashew)
Granola
Fresh fruit
11. Peaches & Cottage Cheese
Resembling the classic peaches and cream combo, cottage cheese with peaches and honey packs protein and brings the best flavor.
Just 4 ounces of protein meets about 20 to 25 percent of the requirements for daily protein. As an added bonus, peaches may help prevent heart disease because of the higher levels of vitamin A they provide.
12. Creamy Avo-Choco Pudding
Who knew avocados could make pudding flawlessly creamy?
Add 1/2 an avocado, chocolate protein powder, and 2 teaspoons of maple syrup together and stir until smooth. This simple pudding provides protein, healthy fats, and natural sugars all at once!
13. Homemade Frozen Yogurt Bark
Homemade frozen yogurt bark is a tasty combination of frozen yogurt and trail mix. To make, combine 1 cup of Greek yogurt with 1 tablespoon of maple syrup, pour onto a baking sheet, then freeze until hardened.
The following toppings taste great on top spread on top, just before freezing:
Berries
Nuts
Seeds
Cacao nibs
Unsweetened shredded coconut
14. Fresh Fruit Dip
Lurking in dips and sauces, sugar sweeteners many condiments. Avoid the unnecessarily store-bought added sugars by making an easy fruit dip with lots of nutritious flavors.
Simply mix together 1/2 cup of protein-rich Greek yogurt with 1 tablespoon of nut butter. For a twist, mix a bit of chocolate or vanilla protein powder in.
15. Sea Salt Cashew Butter Chocolate Protein Bars
From the land to the sea, these might just be the best protein bars in existence!
Made with satisfying and wholesome ingredients, cashew butter chocolate bars are protein-filled. They strike a perfect balance of sweet and salty.
16. No-Bake Chocolate Peanut Butter Protein Bars
No time to bake? No problem!
Combining two iconic flavors, peanut butter chocolate protein bars taste like a peanut butter cup. However, the low-carb and high-protein bar gets its sweetness from honey and includes nutritious ingredients like flaxseed.
17. Hazelnut Spread
Store-bought spreads, such as Nutella, are addicting but also can be full of additives.
For a more wholesome, protein-focused treat, make a homemade hazelnut spread. It has four ingredients, including hazelnuts, vanilla, sea salt, and cacao or dark chocolate.
The Last Word on Protein-Packed Desserts
High-protein, healthy snacks can also satisfy a sugar craving. The trick is to combine wholesome foods that contain high levels of protein with naturally sweet ingredients.
From fresh fruit dip to protein bars, these snacks and desserts prove that protein-fueled snacks can be both fulfilling and satisfying for seniors with a sweet tooth.
References:
21 High Protein Snacks to Take on Your Next Adventure. Ambitious Kitchen. Published March 4, 2018. https://www.ambitiouskitchen.com/high-protein-snacks/.
Elliot B. 30 High-Protein Snacks That Are Healthy and Portable. Healthline. Published April 2, 2020. https://www.healthline.com/nutrition/healthy-high-protein-snacks.