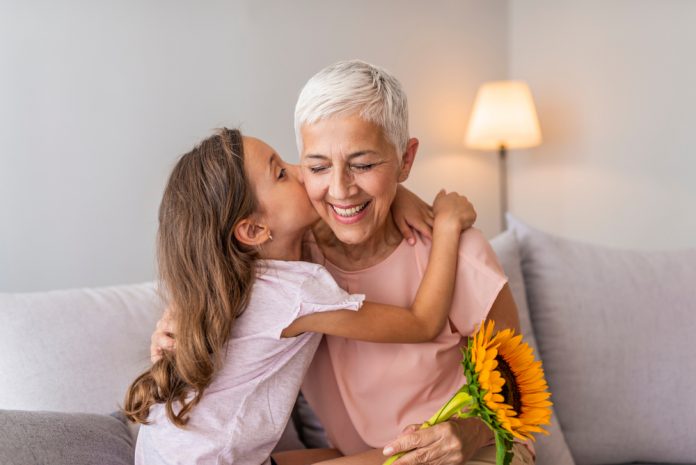 With old age can come challenges, but there can also be celebration! Senior awareness days and holidays for seniors can be a great way to show loved ones that you care. From Older Americans Month to other senior holidays, there are plenty of ways to honor your older friends and family.
Read on for a list of the top 10 awareness days and holidays for seniors.
Senior Awareness Days
Senior holidays are about more than just celebrating. They raise our awareness of the challenges that older friends and family go through. These special days also allow for an expression of appreciation for all that elderly adults do.
From senior rights to celebrations, there are lots of fun holidays to honor during the year. Include your grandparents, loved ones, and other important figures in your life in your celebrations.
Older Americans Month
Did you know older Americans have their own month? May is Older Americans Month (OAM), and it is a great opportunity to take time and explore ways older adults can stay involved in their communities.
OAM covers many aspects of aging and seeks to bring awareness to senior issues, such as:
Accessibility
Connecting & community
Planning
Preparation
Every older adult approaches these topics differently. The month of May can be an awesome time to explore these areas with a loved one and find out what is important to them.
Senior Holidays, Celebrations, and Awareness Events
Senior days of celebration and awareness are an important part of drawing attention to challenges seniors face. Not only that, they are a great opportunity to learn how to better serve the elderly in your community, whether that be someone you know (i.e. family and friends) or someone you'd just like to better support (i.e. neighbor).
In addition to Older Adults Month, here are 10 awareness days and holidays for older adults. Use these dates, weeks, and awareness events to celebrate your loved ones and better understand all they experience as they age.
1. National Senior Independence Month (February)
With aging often comes a loss of independence, which can result in a shift of identity. This can feel challenging for an older friend, so National Senior Independence Month opens the door to conversations on how to thrive instead of just surviving.
Founded in 1988 by President Ronald Reagan, this holiday is a great time to share resources in your community and learn more about how to help the elderly adults you know live more independently. Independent living impacts health, social interaction, and general feelings of fulfillment in life.
For example, providing improved access to technology like motorized wheelchairs can make a big difference in a senior's ability to move around and participate in activities.
Don't know where to start? Find help at:
Local senior centers
Retirement organizations
Local communities (i.e. online Facebook groups)
2. Arthritis Awareness Month (May)
Since arthritis is one of the most common health conditions, especially in older adults, it makes sense to have a month dedicated to awareness. It is one of the leading causes of disability and affects about 1 in 4 adults.
That means that arthritis probably affects someone you know! Take time during the month of May to express empathy and appreciation for your friends with arthritis. This painful condition can make everyday activities difficult, and simply asking what you could to help could show an arthritic adult you care.
3. National Senior Health and Fitness Day (May 31)
Want to be a part of the nation's largest senior health and wellness event? Good news! It is easy to get involved.
National Senior Health and Wellness Day invites over 100,000 seniors (and counting) to participate in local health and wellness events all over the country. The goal of this holiday is to highlight and explore the health and wellness experiences offered by your local communities that cater to older adults. For example:
Aging agencies
Exercise demonstrations
Healthcare coverage (i.e. plans, providers, systems)
Health presentations (both virtual and in-person)
Healthy systems
Local health events
Meetings for local groups
Mini-health fairs
Parks and recreation
Retirement communities
Senior centers
This holiday is a great way to gauge how health and wellness friendly your community is for seniors. Don't see a ton of opportunities available for your aging friends? Look into connecting with the community or meeting with local political representatives to discuss the matter and make change happen.
4. National Culture and Senior Citizens Day (Jul 11)
While this holiday is traditionally recognized by the Republic of Kiribati (an island country in the Pacific Ocean), it is a holiday rooted in wisdom for all. In Kiribatian culture, the seniors of society are appreciated and their accomplishments emphasized.
The councils of Kiribati traditionally contained experienced elders, and the courts and national government of Kiribati still look to honor their elders today. Councils composed of elders are a source of consultation for issues and decisions in areas of social justice, politics, and even the economy.
You do not have to be from Kiribati to enjoy this holiday, however. Ways to honor your elders on this day include:
Assisting an elderly loved one
Donating to a retirement home
Volunteering at a senior center
5. National Centenarian's Day (Sept 22)
Can you imagine how the world will change in 100 years? It's incredible to think of all that a centenarian (someone who has lived to be 100 years old) has seen. National Centenarian's Day was started by Williamsport Nursing home in the 20th century but has since risen in popularity.
One fun fact to learn regarding this holiday is that Okinawa, Japan has the highest number of centenarians, and the United States has the highest total number of supercentenarians (someone who has reached 110 years of age). The Okinawans are known for having the world's "longest-living women" and have even been studied by scientists for their secrets to longevity.
Wondering how to celebrate? Throw a party for your friends and family who are 100 years or older. Seek their wisdom through meaningful conversation (a centenarian has probably learned up a lesson or two over the years).
6. International Day of Older Persons (Oct 1)
The month of October is host to many holidays for older individuals, including the International Day of Older Persons on October 1. With so many negative stereotypes, misconceptions, misinformation, and myths about aging, this day of awareness challenges countries to draw attention to their aging population.
Wisdom, truth, experience, and inspiration can flow from our elders. International Day of Older Persons is a worldwide holiday (established by the United Nations in 1991) encouraging communities to support their elders and look to them for advice and guidance. In other words, this holiday reminds everyone that senior citizens are not to be ignored.
7. Long Term Care Planning Month (October)
Initially, some may regard planning for long-term care as an event to lament. On the contrary, long-term care planning is an opportunity to celebrate and come together to create the future you or a loved one wants.
While some people never need long-term care, having a plan for long-term care creates a safety net in case of:
Illness
Injury
Unexpected accident
Long-term care planning is more than picking out the right retirement community. It also involves making living spaces more accessible and including home features (i.e. wheelchair ramps) that are aging-friendly.
There are many decisions to make in order to prepare the right long-term care plan for you. Good thing there is a whole month to focus on creating the best future for you or a loved one!
8. Active Aging Week (October 3)
Started by the International Council on Active Aging in 2003, this week of awareness promotes healthy living into adulthood. If you are wondering how to participate, you can search your zip code at activeagingweek.com to discover local events and celebrations.
Beyond being involved in the community, you can participate by hosting your own event or activity. Ask older adults who stay active to share their stories and how movement and exercise have positively impacted their aging experience. Especially if you are involved in the health and fitness community, it can be empowering to share about Active Aging Week on your social media channels.
9. National Family Caregivers Month (November)
Can't forget about caregivers! The reality of aging is that sometimes one elderly individual is a caregiver for another elderly individual. Led in large part by the Caregiver Action Network (CAN), this month of observance is a time for recognizing caregivers all over the country.
Caregivers face unique challenges, issues, and gaps in community support. During November, you can learn more about how to enrich the lives of the elderly by supporting their caregivers.
Family provides the primary source of caregiving for seniors. having an open discussion among family about the challenges and celebrations involved in caregiving can be a crucial part of growing closer and supporting the best life for your aging loved one.
10. National Home Care and Hospice Month (November)
Another popular senior holiday in November is National Home Care and Hospice Month. There is a wide range of care available for your loved one that is aging, so it is important to recognize the challenges, efforts, and successes that go into making dedicated home care possible.
National Home Care and Hospice Month is the perfect time to pledge a little more time, energy, and resources to the home care that means so much to you and your senior companions. Patients, practitioners, caregivers, and special services all go into making home care or hospice experience a positive one.
In Summary On Senior Holidays
Senior holidays and awareness days can hold a challenging mix of grieving for the past and hoping for a better future. Fill a loved one's older years with fulfillment by including these holidays in your year.
Every day can be a special day when you spend time listening to the wisdom of the elderly and make an effort to better empathize with their experience.
References:
Arthritis Awareness Month: Expanding Interventions for Arthritis. CDC. Published May 2022. https://www.cdc.gov/arthritis/communications/features/arthritis-awareness.html.
National Senior Health and Fitness Day. Fitness Day. https://fitnessday.com/.
OAM 2022. Administration for Community Living. https://acl.gov/oam/2022/older-americans-month-2022.