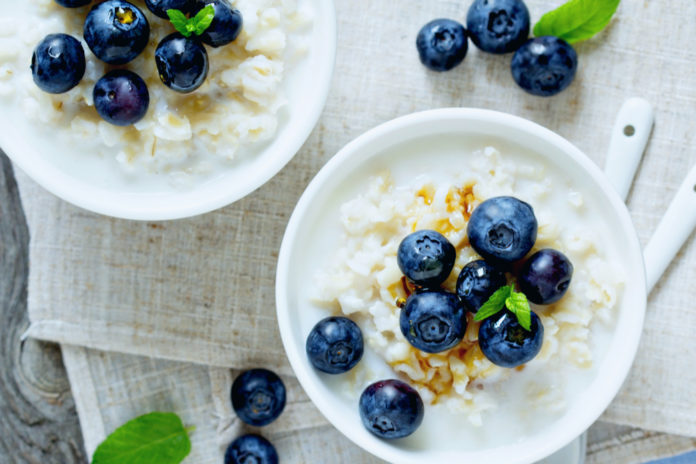 A soft food diet is namely a diet composed of soft foods. This sort of diet is mostly prescribed to those with digestive problems related to swallowing difficulties, oral surgeries, etc.
Following this dietary therapy can initially feel like a challenge to be on this dietary therapy. However, soft food ideas can help inspire intentional and enjoyable eating practices while improving overall diet.
Implementing the appropriate eating habits and items into the diet is crucial to making the soft foods diet work. Read on to discover the best healthy soft foods for the soft food diet.
What Is a Soft Food Diet?
Often referred to as a gastrointestinal (GI) soft food diet, a soft food diet is a diet composed of healthy soft foods that are:
Gentle in texture
Low in fiber
Overall easier to digest
A soft food diet is generally a diet recommended by a registered dietitian (RD) or physician. It can be prescribed due to chewing and swallowing difficulties or following major surgery. Foods to eat can also vary in texture depending on the situation.
No matter what led to the recommendation, the soft food diet includes specialized instructions to incorporate into an eating pattern. These instructions typically include the following key points:
Chew food slowly.
Eat at regular intervals, and be sure to eat at least 3 meals or 5 to 6 small meals each day.
Be sure to stay

hydrated

. Drink at least 8 cups of water or other fluid each day.
Those with food sensitivities may need to continue avoiding trigger foods.
Try to maintain a variety of food choices each day to obtain a wide range of nutrients for good health.
Healthy Soft Food Ideas
Eating a soft food diet does not mean food has to be boring! Virtually all ground spices are allowed, and a pinch of salt can go a long way in terms of bringing out the flavor of a dish.
Avoid whole spices such as seeds, peppercorn, whole cloves, fresh herbs, and rosemary. Opt for ground spices such as cinnamon or onion powder to flavor and season the following foods groups.
Meat, Poultry & Other Proteins
When it comes to meat, opt for more tender cuts or ground meats instead of meats that are fibrous or come encased (i.e. hot dogs, sausage). Luckily, many lean meats are also more tender and allowed on the soft foods diet.
Common proteins allowed on the soft foods diet include the following nutritious options:
Chicken
Turkey
Fish
Ground meats
Eggs
Creamy nut butter
Tofu
Fruits and Vegetables
Fibrous fruits and veggies, such as juices with pulp, tropical fruits like pineapple or coconut, and items such as dried or frozen fruit are not considered soft enough to be included on the soft foods diet.
For improved GI function, the following foods are recommended:
Fruit juice, no pulp
Bananas
Avocados
Applesauce
Canned peaches
Canned pears
Cooked fruits with skin/seeds removed
Well-cooked vegetables
Potatoes without the skin
Tomato sauces
Vegetable juice
Grains
Low-fiber options and easily digestible refined grains are the items to look for in the grains group. When choosing cereals, breads, crackers, and other grain products, avoid items with nuts, dried fruit, bran, granola, whole or multi- grains.
Try to incorporate the following foods:
Cooked cereals (with less than 2 grams of fiber per serving)
Plain bagel
Plain crackers
Graham crackers
White rice or pasta noodles
Dairy
Most dairy products are great for the soft foods diet. Foods to avoid include products that are mixed with fresh fruit, seeds, or nuts.
The following foods are nutritious dairy options:
Milk
Cheese
Yogurt
Cottage cheese
Snacks, Desserts, and Other Items
Honey can be a great way to sweeten snacks and desserts. Soft food desserts include cookies without dried fruit or nuts, pudding, sherbet, jello, and pretzels made from refined flours.
Other items such as sauces and oils allowed in cooking on the soft foods diet include the following:
Mustard
Soy sauce
Butter
Vegetable oils
Sample Soft Foods Menu Ideas
Include a variety of nutrient-rich food items to help improve and optimize overall health. The following ideas can be excellent sources of nutrition, and ground seasonings can be a great way to spice up a simple dish.
Breakfast:
Cheddar cheese omelet
1/2 cup oatmeal or cream of wheat/rice
8 ounces of 2% milk
3/4 cup vanilla Greek yogurt and 1 banana
1 slice white bread toast with light smear of creamy peanut butter
Lunch:
4 oz grilled chicken (a little larger than the size of a deck of cards)
1/2 cup mashed potatoes with gravy and 1/2 cup cooked, canned green beans
1/2 cup cooked carrots
1/2 canned fruit salad
Snacks:
1/2 cup applesauce
String cheese
Snack size pack of saltine crackers
1/2 cup canned peaches
Dinner:
1 serving of pasta with meat sauce and parmesan cheese
1 cup well-cooked carrots
Mashed potatoes
Casserole with small chunks of meat
Desserts:
Soft-baked chocolate chip cookie
1/2 cup jello
1/2 cup pudding
Drinks:
1 cup lemonade
Water
Non-carbonated, flavor enhanced water
1 cup iced tea
Overall, a soft food diet is individualized as some may only be able to tolerate puree foods while others can handle more texture. Seek out medical advice for personal diet instruction for optimal safety and health.
References:
Cleveland Clinic medical professional. Gastrointestinal Soft Diet Overview. Cleveland Clinic. 2017. https://my.clevelandclinic.org/health/articles/15637-gastrointestinal-soft-diet-overview.
Nutrition Care Manual. Bariatric Surgery Soft Diet Stage Nutrition Therapy. Academy of Nutrition and Dietetics. 2020. https://www.nutritioncaremanual.org/client_ed.cfm?ncm_client_ed_id=33.