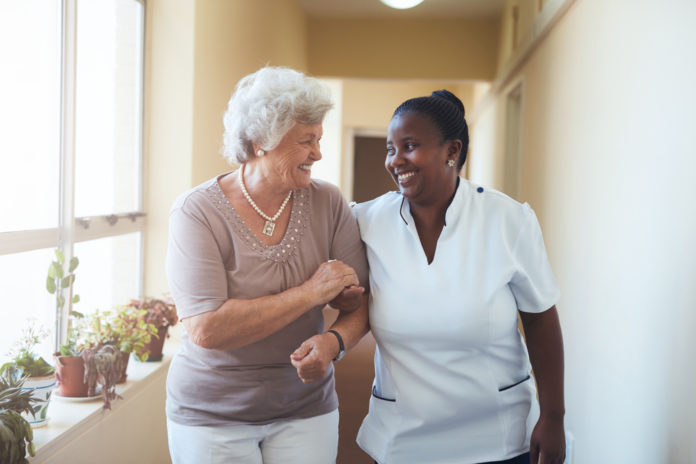 A caregiver is an individual who offers senior care in one's home or in a residential care facility, with or without monetary income. But reported by the Family Caregiver Alliance, approximately 43.5 million caregivers have provided unpaid care in the year of 2015 with approximately 15.7 million adult family caregivers offering care for an elder with Alzheimer's disease or dementia. Although a large portion of the care is given from the love and kindness of their own heart, does not mean doing so comes without complexity. But with ABC's of caregiver support, caregiving can be (almost) as easy as 1-2-3!
The ABC's of Caregiver Support
A – ACCOMMODATE needs, including your own! ASSESS the needs and ACCLIMATE with them.
B –  BUILD a continuous, strong relationship.
C – COMMIT to providing the best care possible, all while CONSIDERING the best care for yourself.
D – DELIVERY meal services such as Silver Cuisine offers well-balanced, flavorful meals straight to seniors' doorsteps.
E – EVOLVE with the change rather than resisting it. ENJOY the time with your loved one, even in periods of frustration and sadness.
F – FORGIVE yourself for accidents and FOLLOW coping strategies to better overcome them.
G – GIVE seniors opportunities to remain active and independent.
H – HOUSING requirements may need adapted. Find out more here.
I – INITIATE new practices as identified and needed, especially when it comes to the safety and health of the senior.
J – JOKE and find JOY with one another, as laughing has shown to be the best medicine!
K – KINDLY approach all situations, as aggression and anger can be incredibly discouraging to seniors.
L – LISTEN to seniors, LEARN as much as you can, and LOVE them deeply.
M – MOVE and stay active when possible. Exercise is continuously touted for strength and balance maintenance in seniors.
N – "NO" can be an appropriate answer to questions. NEVER settle for recommendations you may feel uncomfortable with and continue to advocate for your loved one.
O – OFFER both help and autonomy, as seniors may welcome a helping hand or desire a chance to act independently.
P – PROMISE to offer the best care by being PROACTIVE and gain knowledge from healthcare professionals.
Q – QUIT focusing on past mishaps, but rather learn from each experience.
R – RESOLVE issues rather than avoiding them, as finding a RESOLUTION can strengthen the RELATIONSHIP and trust between you and your loved one.
S – SEEK out SUPPORT. Remember, you are not (and do not need to be) alone! Join caregiver support groups for motivation and tips.
T – TURN to others for help, there is no shame in doing so!
U – URGE seniors to remain active, both mentally and physically. Assist in exercises as needed and provide mind-stimulating activities.
V – VOICE any concerns to healthcare providers, as they can guide you to appropriate skills and knowledge to best accommodate your loved one.
W – WARNING signs of mental and physical decline may be associated to early symptoms of dementia. Knowing and understanding them is extremely valuable to introduce appropriate care.
X – XEROX and keep all important documents!
Y – YEARLY checkups, as staying proactive can identify problems before they start and YIELD improved treatments and a longer, healthier life.
Z – ZEST the senior's life with energy, generosity, and love!