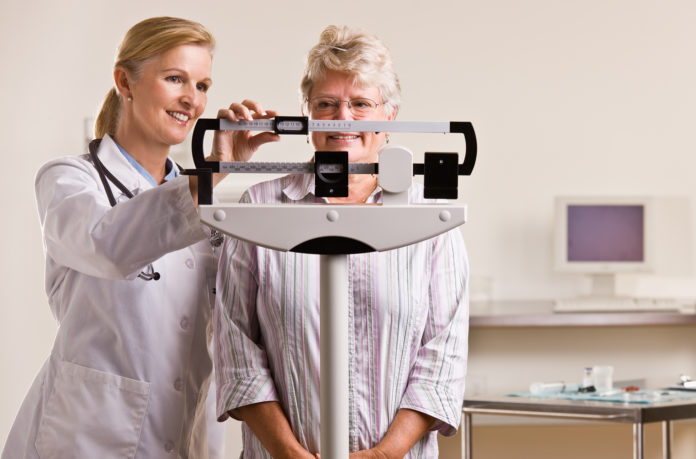 Obtaining and sustaining a healthy weight is momentous across all life stages. But as people age, the body undergoes significant changes that may cause resistance towards weight loss. Although adding on years of life is inevitable, gaining weight with age does not have to be. With a nutritious diet for seniors and pocketing valuable advice, senior weight loss can come more naturally and effortlessly.
Senior Weight Loss Advice
Diet Modifications
After lifelong habits, breaking and reforming them may be a difficult process. Rather than completely breaking down the diet and starting from scratch, modify diet behaviors with small changes. So instead of completely avoiding those warm, gooey chocolate chip cookies you baked with your grandchildren, cut the recipe in half and enjoy a cookie with a glass of protein and calcium-rich milk. Furthermore, try focusing most attention on whole foods, including whole grains, fruits and veggies, lean meats, dairy products, and healthy fats, as the totality offers valuable fiber and nutrients whilst keeping calories balanced. Swapping sugary beverages with water is additionally stressed to not only reduce constipation risk, but to foster a healthy weight.
Aerobic Exercise
In conjunction with a nourishing diet, aerobic activity is stressed for weight loss and maintenance. Completing at least 150 minutes each week assists in calorie burn, protects heart health, and lessens the risk of other chronic diseases. Importantly, though, practice exercises that you feel most comfortable completing. While workouts should increase heart rate and exert muscle movements, they should not be uncomfortable enough to provoke injury. Do strenuous exercise as tolerated but also do not be afraid to "go easy" by walking shorter distances or adjusting bike resistances. Whether following morning coffee or an afternoon nap, get active when feeling most energized.
Strength Training
Along with aerobic exercise, nurturing and cultivating muscle mass is also encouraged. As the body ages, lean body mass is mostly replaced with fat mass. Although weight gain may spark initial concern, reduced strength puts seniors at a much greater risk for falls and injury. Implementing a strength training program at least twice a week can nurture lean body mass while incorporating lean meats, as identified above, further replenishes and builds muscle. Grab a loved one or close friend for safety and precautionary measures and an added dash of fun!
Best Weight Loss Program for Seniors
Considering the variable characteristics of all people, the best weight loss program is hard to pinpoint. But rather than trying to hit the nail on one diet's head, the best weight loss programs are personalized to meet individual's unique needs. Silver Cuisine does just that by delivering well-balanced meals crafted by chefs and designed by healthcare professionals. The program is customizable to meet various needs while accommodating specialty diets, including heart healthy, gluten-free, diabetic, and low-sodium. Find more information on Silver Cuisine, along with their weekly specials and AARP discounts, at the official webpage here. And as a final note, before starting any diet or fitness plan, always check with your doctor as a safety precaution and for additional guidance!