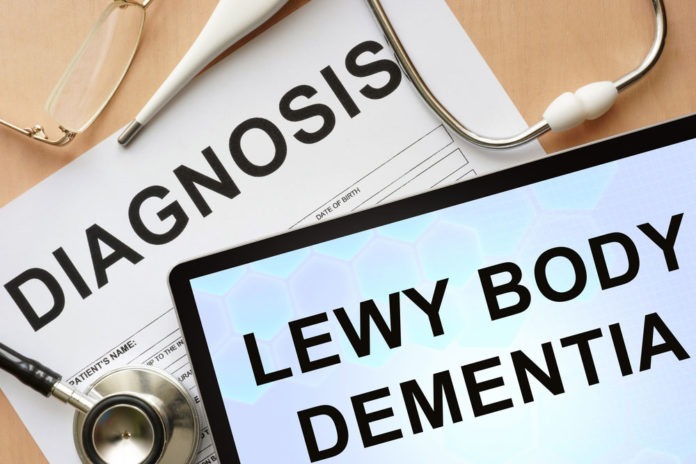 Dementia is an umbrella term used to describe a cognitive declination. Its severity interferes with daily life, including impairment of memory, communication, attention, judgment, and visual impairment. Although Alzheimer's disease is the most common form of dementia, dementia with Lewy bodies is the second leading dementia form, affecting more than one million people each year. It dramatically shortens lifespan, with an average of five to seven years following its onset. Although not well understood, dementia with Lewy bodies deserves considerable recognition with the hopeful identification of established symptoms to effectively manage and treat this devastating condition.
What Is Dementia with Lewy Bodies?
Dementia is caused when brain cells are impaired, either from a neurodegenerative disease, brain injury and tumor, uncontrolled health condition, and even poor diet. But specifically to dementia with Lewy bodies (DLB), the cause is related to abnormal protein structures found on the brain. DLB is also recognized as Lewy Body Dementia (LBD), Diffuse Lewy Body Disease, and Lewy Body Disease. "Lewy bodies" are smooth, round protein lumps and found on the nerve cells and named after their discoverer, neurologist Frederick H. Lewy, in the early 1900s. They primarily form on the outer layer of the brain, specifically the cerebral cortex, and inside the midbrain and brainstem. They are also found in individuals diagnosed with Alzheimer's and Parkinson's disease, making the separation slightly complicated.
Symptoms
With Lewy body dementia symptoms overlapping with other dementias and other conditions displaying Lewy bodies, there may be substantial confusion to differentiate between them. But primarily specific to DLB, indicators of its presence may include:
Deficits in attention and prominent memory impairment, which may not be obvious in the early and initial stages.
Compared to Alzheimer's disease, individuals with DLB experience fluctuations in attention and alertness. These fluctuations can last hours or even days.
Recurrent visual hallucinations, which may be considerably detailed. Individuals may also experience less common hallucinations of touch and hearing.
Spontaneous features of parkinsonism, changes in gait that mostly causes the affected individual to shuffle and walk stiffly.
Sleep disturbances, predominately in the form of REM Sleep Behavior Disorder (RBD). Individuals may move and speak during periods of REM sleep.
Related to autonomic dysfunction, difficulties maintaining blood pressure, heart rate, digestive and urinary issues, and even fainting.
In addition to symptoms, risk factors for DLB include advancing age (especially after age 50), being male, a family history, a genetic predisposition related to a variant of the GBA gene (though unlikely), and a potential cultivation of unhealthful lifestyle practices (poor diet, lack of exercise, and smoking).
Diagnosis and Treatment
In an ideal world, DLB would be diagnosed promptly and correctly for early interventions and effective individualized treatment plans. But related to its resemblance to other diseases and conditions, DLB is often misdiagnosed. However, doctors use various tests in hopes to catch and identify the condition, including medical and physical history and examination, blood tests, brain imaging, and neuropsychological tests. After an accurate diagnosis of DLB, individuals may be prescribed or guided towards…
…medications.
Since a cure is not known for DLB, doctors medicate the individual symptoms. Cholinesterase inhibitors may be prescribed to improve cognition and alertness while reducing hallucinations. Parkinson's disease medications may counteract parkinsonism while other identified symptoms (sleep disturbances, constipation, irregular blood pressure) may be treated with correlating medications.
…therapies.
DLB symptoms may be worsened by some medications, urging the need for a nondrug approach. Alternative therapies may include music, pet, massage, and aromatherapy to induce relaxation and improve mood.
…support teams.
Reasonably so, the thought of no cure may be debilitating for affected individuals and their loved ones. Lewy body dementia support groups can be valuable resources to obtain tips and for encouragement, either locally and/or via virtual groups.
Reference: Lewy Body Dementia Association.